Best Apple iPhone VR and AR Apps for 2020
Virtual reality and augmented reality are big in the mobile world at the moment.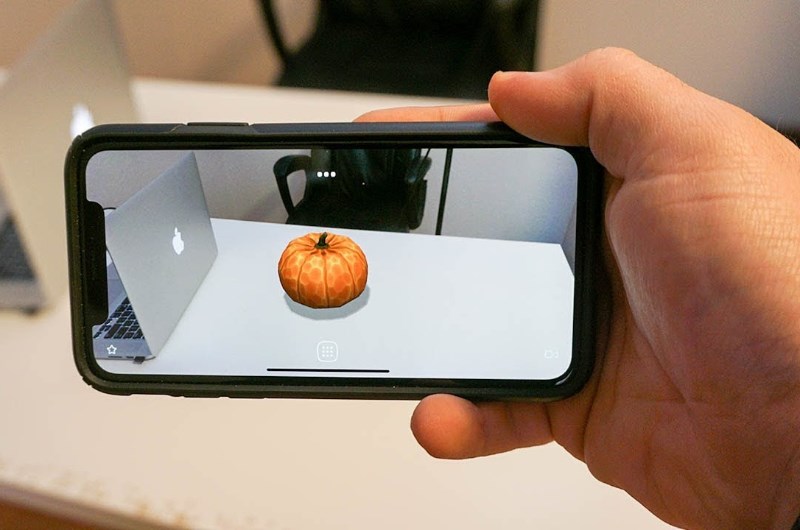 Apple iPhone VR & VR Apps
Most manufacturers are working hard to ensure that they are at the top of the game, and Apple is certainly taking great strides and proving to be one of the best. All of the latest Apple handsets including the long-awaited SE 2020 are able to run augmented reality and virtual reality apps so let's take a look at some of the best on offer.
Google Cardboard
For this one you're going to need a Google Cardboard compatible VR headset which is sometimes actually known as a viewer and of course your iPhone. It's an app that includes a few virtual reality experiences to get you started but you can certainly download more, if you find it's fun. From heading out on Safari to some of the best rollercoasters in the world you can have some awesome virtual reality experiences.
IKEA Place
If you love rearranging your house, but often make purchases that don't actually suit your room, this is the app you really need. You can virtually see almost every item from the IKEA catalogue in your lounge, bedroom or wherever you want it, true to scale and size to see how they look. This is awesome and it's going to prevent many mis-buys and allow you to create some wonderful Wish Lisst for when you can afford it.
MeasureKit
You will get the Apple Measure app with the iPhone, but there are some better ones out there for example MeasureKit which actually includes nine different AR measuring tools. These include a ruler, face mesh, person height, magnetometer, trajectory, marker pen, cube, angles and a spirit level.
Lego AR Studio
This is the perfect app for the large screen iPhone's like the iPhone XS Max and the iPhone 11 Pro Max. You can relive your childhood all over again and be a big kid whilst playing with virtual Lego. You have the ability to reposition and move every block, learn about the set you are using and even try some moviemaking with stop motion. How awesome!
Pokémon GO
Of course, this was the original AR app, and put augmented reality firmly on the map way back in 2016. If you don't know much about Pokémon it doesn't matter, it is a good fun game where you play the role of a trainer and go on the hunt for Pokémon in your local surroundings. You then have to catch, hatch, evolve and more as well as competing in some totally amazing gym battles.
Wizard Unite
Calling all Harry Potter fans, another amazing AR mobile game that takes you virtually into the wonderful world of wizarding. Whether you fancy being a witch or a wizard, be careful of the muggles they are usually up to no good. You must defend the International Statute of Wizarding Secrecy to make sure that no one finds out the biggest secret in the world.
Reviews News