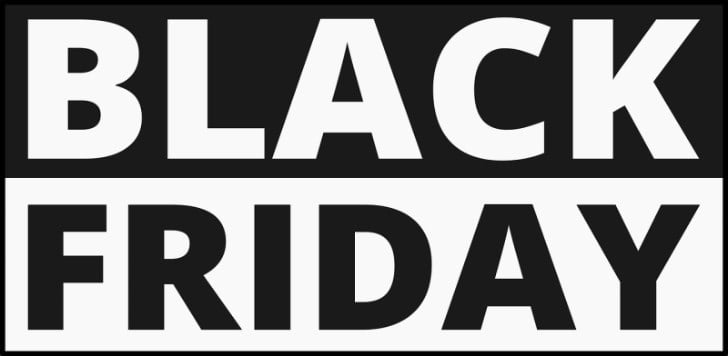 Black Friday Mobile Phone Deals
Black Friday mobile phone deals are the most sought after deals in the lead up to Christmas. Top Reviews has a great selection of offers from all of the major networks in the UK and the best smartphones; all at low prices!

If you are looking to upgrade your families Christmas presents you can find a Black Friday SIM free deal that won't break the bank but will impress your partner or a SIM only deal that will make you the coolest parent.


What & When is Black Friday?

Now known as one of the biggest shopping days of the year, alongside Cyber Monday. Black Friday began in the 1950s in the USA. Black Friday is always the Friday after Thanksgiving. Thanksgiving is always held on the fourth Thursday in November meaning Black Friday takes place on the fourth Friday.
There are two reasons for the day being called Black Friday:
During the 1950s a lot of people would call in sick to work after their Thanksgiving celebrations, giving them a four day weekend. They would then use this extra day to get a head start on their Christmas shopping. As it became an annual occurrence many businesses started to offer the Friday as an extra holiday.
In 1966 the day after Thanksgiving was named Black Friday by the Philadelphia Police Department. They used the term to describe the chaos caused by shoppers trying to bag a bargain.
Latest Deals
Don't want to wait until the end of November for a deal? You can use our handy tool below to find a smartphone and contract that suits your budget and needs.
O2 Black Friday Deals

O2's Black Friday deals tend to feature some of the biggest names in smartphones.

With the imminent arrival of the new iPhone, it is no doubt that
O2
will be featuring the series in their Black Friday deals. Same applies for the latest Samsung S Series which is likely to be discounted from the provider.
It is not just mobile devices that O2 discount, they also offer a variety of Black Friday SIM deals too. Previously, these have included some big offers on 4G and even free gifts thrown in.


Tesco Mobile Black Friday Deals

Tesco Mobile's Black Friday deals have, in the past, made a big impression. Once they offered a Black Friday discount making them the sellers of the cheapest ever iPhone.

They don't just stop with iPhone deals, they have also offered plenty of
Tesco Mobile
SIM Only deals where you could have picked up double data.


Vodafone Black Friday Deals

Vodafone's Black Friday deals are always the ones to watch out for. As one of the largest network providers, Vodafone can offer the biggest discounts and the most sought after deals.

As well as Black Friday mobile phone deals with
Vodafone
they also have given their customers deals on SIM only contracts with unlimited data, tablets on discounted monthly contracts and their
Superfast Home Broadband
with a free gift.


Three Black Friday Deals

Three's Black Friday deals rival the some of the best. As they regularly have offers running throughout the year when it comes to Black Friday they have to up their game.

As
Three
was the network to launch 5G, it is expected to see a lot of
5G SIM Only and monthly contract deals
. There is also no doubt that they will have discounts on the latest iPhone and Samsung in Three's Black Friday sale.
Whether it is a tablet, pay monthly SIM deal or a new smartphone Three is the go to company for some really good Black Friday deals. It is also expected to showcase some home broadband deals too.
Sky Mobile Black Friday Deals


Sky's Black Friday deals don't just stop at TV Packages. They also slash the prices on mobile phone and SIM only deals as part of the Black Friday promotions.

In the
Sky Mobile
Black Friday deals you can be sure to be able to pick up the newest models of Samsung, iPhone and Huawei at incredibly low prices.
If its just a Black Friday SIM only deal you want then you can definitely pick one up from Sky Mobile.
iPhone Black Friday Deals
Samsung Galaxy Black Friday Deals

Huawei Black Friday Phone Deals

Shop Black Friday Deals
The best advice we can offer when it comes to looking for a Black Friday deal is to have an idea of what you want. Whether this is a specific handset or a budget, this will make it easier to not get too carried away. Then you can use our handy
LATEST DEALS TOOL
to filter down the deals that are relevant to you.
Black Friday Mobile Phone Deals FAQs
Should I wait until Black Friday to buy a phone?
If you want to get your hands on the top flagship phones for a great price then Black Friday is the time to do it.
Most smartphone manufacturers will release their handsets up to 3 months prior to Black Friday meaning you dont have to wait too long to get your hands on the latest device.
How do I get the best mobile phone deals on Black Friday?
You can register your details on most network providers websites to be the first to know about the launch of any Black Friday mobile phone deals.
It also helps to know what it is that you are looking for an a rough budget. This makes it quicker to find the deal you want.
Are Black Friday mobile phone deals better online or instore?
If you know what you are looking for, the best place to get it is via online.
You can search for the device or contract you want and in a few simple clicks your new handset will be on its way to you.