Mobile Phones
Compare mobile phone deals with all major Networks, Choose from Leading Manufacturers Including Apple, Samsung, Huawei & Sony. Compare Prices with Topreviews.com
best offer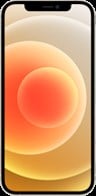 Apple iPhone 12 5G 4G 128GB
Mobile Phone News
Best Mobile Phone Deals Getting the best mobile phone can be something of a minefield. There are literally hundreds to choose from, all offering features and functionality the manufacturers believe you cannot live without. So, when you decide it is time to grab yourself a new handset, you might find an overwhelming choice and find it tricky to decide, which is where we come in. Our team has reviewed loads of handsets from basic level entry phones to high-end flagship smartphones and everything in between to help you find the perfect device. Whether you fancy an iOS handset from Apple or want to consider something from the many manufacturers of Android phones, we have it all covered. Highlighting the features and the essential details so you can easily see what to add to your shortlist and ultimately what you will actually purchase. Compare Contract Deals The most popular way to own a phone is to take a contract deal, unlike Pay as You Go, a contract will never run out, leaving you high and dry until you can get more credit. A contract mobile will offer continuity of service. However, you can incur extra charges if you happen to go over your contract terms, your talk time, texts and data allowance. So, it is vital to make sure you get a pay monthly deal that meets your needs and gives you a little bit left over for the odd time you may use your phone more than usual. That is why we also review the contracts on offer from a range of network providers. You will find no matter what handset you plump for; there are plenty of contract options to go with it. It is generally considered that data is an important factor, many options have unlimited talk time and texts, but most have capped data. Unlimited data is an option but tends to be more expensive, so working out what you realistically need is the sensible plan. Compare contract deals from leading networks including; O2, Three, EE, Vodafone, BT Mobile, PlusNet Mobile, GiffGaff, Virgin Mobile, ID Mobile, Tesco Mobile, Sky Mobile, Talk Mobile, Smarty, Voxi Mobile, Lebara and Audacious.

Cheapest Mobile Deals It is also for that reason that the cheapest mobile deals are not always the most cost-effective. Tempting though it is, bagging the cheapest contract could actually lead to you being out of pocket at the end of the month when the bill comes. Going over any of the allowances that form part of the pay monthly deal will see extra fees added to the bill. Generally, the handset will keep working, you will still have access to the 4G data network, but you will also be racking up charges that could make for a nasty surprise at the end of the month. You will also find that getting a high-end flagship phone might not be the cheapest mobile deal, but when compared to the cost of purchasing such a handset outright, you will see that it brings these latest and new handsets into reach and budget for many people. Mobile phone deals also often have free gifts on offer from the Network, and these can vary vastly from provider to provider but mean that although you might pay slightly more the freebie easily worth the extra spend. Choose from leading mobile phone brands including; Apple iPhone, Huawei, Google Pixel, Samsung Galaxy, OnePlus, Sony Xperia, Honor, LG Mobile, Nokia, Oppo and Xiaomi SIM Only Deals If you love your handset and have reached the end of your contract, it is worth shopping around before you decide to simply renew with your existing network provider. SIM-only deals, where you basically just purchase the pay monthly contract of talk-time, text and data, can also turn up some cracking offers and bargains. It doesn't even matter too much if your handset is currently on a different network. Handsets can be unlocked via the current provider, and you can even keep your number and port it to a new SIM. Again this means you can take advantage of things like free gifts as well as potentially securing a better contract term on a handset you already love. You will find that all of the network providers offer Sim only deals, and sometimes combining your mobile with other services like broadband, landline or television packages can really save you money. Our reviews of SIM-only deals are designed to showcase all of the options in an unbiased way so you can really see what is out there and what might suit you best.

SIM Free Deals For some people the contract deal they have is perfect, they just fancy a change of handset. It is easy to see why when so many new handsets are released throughout the year, every year. Of course, if you are mid-contract with another provider, you must buy out the remaining time. However, if you have no buyout to consider and fancy another handset, you will also find all providers offering SIM-free deals where you are basically just purchasing the handset. This will not be on a monthly basis; you are required to pay in full for SIM-free handsets so the pressure is on the providers to make sure they are offering the most competitive prices and again, maybe a free gift here or there to tempt customers to pick their deal. Latest Mobile Phone Reviews Whatever you are looking for, you can be sure there is a review or two to help you make your decision. The mobile phone reviews all follow the same format so you can find exactly what you are looking for, whether you want to know all about the cameras, or are more interested in the hardware that is keeping everything running. The team looks at all the factors so you can compare many handsets side by side to find exactly what you are looking for. Some users are going to be looking for a phone that can support their business; for others, it is all about social. A good battery time might be valuable if you do a lot of commuting, whereas the screen quality might be the deciding factor if you just love to stream your favourite shows from Netflix. Whatever you are looking for reading reviews is a great way to get a feel of what is on offer at the moment.
Mobile Phone FAQ's
Which mobile phone has the best camera?
Currently the Samsung Galaxy s20 has the best camera.
Can you buy a mobile phone unlocked to all networks?
yes, as long as you purchase the device sim free.
What does sim free mean when buying a mobile phone?
It means you are purchasing the phone outright without a long term contract with a network.
is a mobile phone bill a utility bill?
Unlike other long term contracts like energy and landline bills, a mobile phone bill is not considered a utility bill.
What was the first mobile phone?
The first mobile phone was released in 1983 by Motorola, it was called the Motorola DynaTAC 8000x. It could store 30 phone numbers, had six hours standby and 30 minutes talk time. It was released in the USA with a cost of $3995.
What does total phone cost mean?
Total phone cost is calculated by the total price you pay for the contract duration, which is typically 24 months. So if your contract costs you £50 per month the your total phone cost would be £1200.00.
What does NFC mean on a mobile phone?
NFC stands for Near Field Communication, this is a technology that lets handsets pass information to eachother by placing the handsets next to each other.
Are 0800 numbers free on mobile phones?
All calls to 0800 numbers from mobile phones on every network are free.
Is mobile phone insurance worth it?
yes, with todays market leading mobile phones costing above £1000 its definetly worth insurance the device.
How do I get the best mobile phone deal?
First you must know what you need. Minutes and texts are now usually free so knowing how much data you need is the most important factor. You can check this on your previous device. When comparing mobile phone deals ensure you set the comparison tool to the required data and choose the cheapest tariff which matches your needs.