Budget Handset Release Motorola Moto E6S
The latest Motorola offering the E6s has been on the market for a few weeks now, so we thought it was a good time to review this budget range smartphone.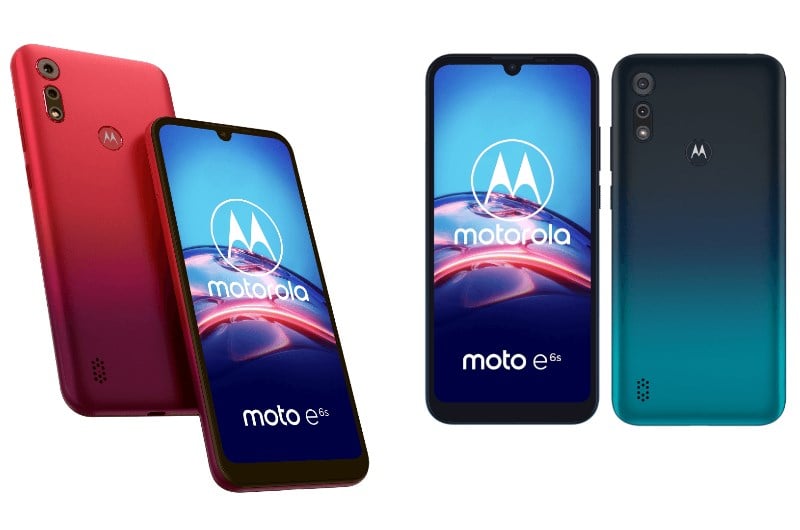 Moto E6S
The company was bought out by Lenovo in 2014 and has pretty much exclusively stuck in the budget range category since then. The E6s is therefore another entry level phone and this category is still very popular with many users.
Moto E6S Design
When you first pick up a Moto E6s, you might think you've picked up the
Motorola
One Macro as they look very similar. The screen is 6.1 inches and features an LCD panel with a resolution of 720x1560 pixels. As you might expect there is a bezel along the bottom and the top and this is a fairly substantial top bezel to house the front facing camera. The handset is plastic backed as many budget range handsets are, but it's well designed and does feature a fingerprint scanner on the back which is also where they have chosen to place their logo.
Moto E6S Camera Technology
It is nice to see a budget range handset offering two lenses in the rear camera housing. You have the main lens which is 12 megapixels and then beneath this a 2 megapixel offering and the LED flash in a vertical stack. On the front there is a single five megapixel selfie camera and you can record video in 1080p@30fps. This is not going to rival High Street photographic technology but is perfect for people who just want to grab the odd snap when they're out and about.
What Powers the Moto E6S
The chipset inside the E6s is a MediaTek Helio P22, and comparatively that levels with the Snapdragon 625 (although Qualcomm processors are more superior). There is 2GB of RAM which isn't bad, and the handset seems to perform well even when multiple processes are being run. There isn't much storage built in but you do get the advantage of the microSD card slot so you can add away to your heart's content.
In terms of software the phone is running Android 9 Pie and to be fair we wouldn't expect Android 10 at this level. It is unlikely that it will be upgradeable to Android 10 as this would probably be too much for it to handle. There is a single speaker on the back of the handset which performs well enough and you do still have the standard 3.5mm headphone Jack comma and this gives a superior audio experience.
The battery is 3000mAh which is pretty small by today's standards but almost uniquely, it is actually removable. So, this means you can actually carry spare batteries rather than a charger when you're not going to have access to a wall plug.
The Moto E6s is a solid entry level handset that has been well thought out and certainly won't break the bank. If you are not interested in the other functions of high-performance flagship handsets and are just looking for a reliable phone this could be for you.
Reviews News