A Quick Guide to Zoom: How to Use Zoom on Mobile or Desktop
Companies have been using the videoconferencing app Zoom for a long time now. It has been the go to app for business meetings, interviews and many other purposes. However, the way things are at the moment, individuals are facing long periods of time without contact with their friends and family and are choosing Zoom for face to face and group get-togethers.

In this quick guide we will give you the information needed for those who are yet to try Zoom, featuring tips on how to get started using its completely free version. We will help you to use Zoom on your desktop as well as your iPhone or Android phone.

One thing to bear in mind before we get started is: one-to-one video calls can go on for as long as you wish but group calls with more than two people are limited to just 40 minutes. There is an option to pay for Zoom Pro's plan (£11.99pm/$14.99) if this limit is an issue.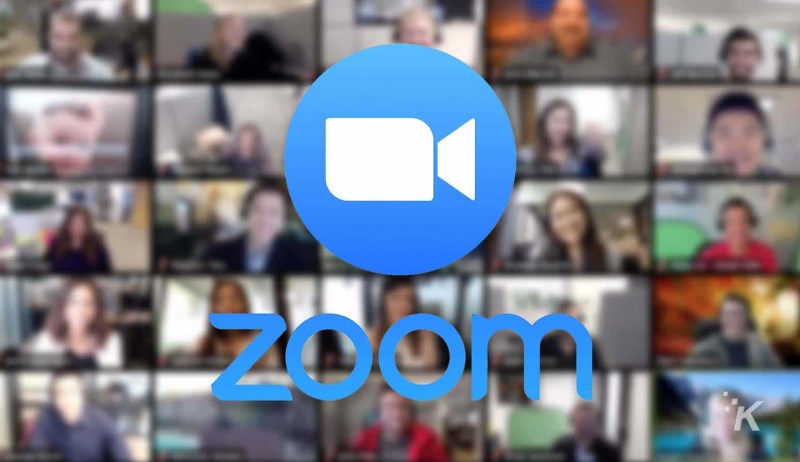 How to Sign up to Zoom
First thing everybody needs to do is sign up for a free Zoom account. You can do this either via the app which can be downloaded from the App store/Google Play store or on your laptop via zoom.us
| Steps | Registering via Mobile App | Registering via Desktop |
| --- | --- | --- |
| 1 | Download the Zoom app from iOS or Android app store. You'll be asked to join a meeting, sign up, or sign in. Tap "Sign Up." | Go to the Zoom sign up page and enter your email address (it does ask for a work email but a personal email works just fine). |
| 2 | You will then be asked to enter your email address, your full name and to check a box to agree to Zoom's terms of service. You will then be sent an activation email. | You can also choose to "sign in with Google" or "sign in with Facebook", after which you can download the desktop app and move on to step seven. |
| 3 | Open your email and click the "activate account" button or copy and paste the URL into your browser. | If you entered an email, you will need to log in to that email account and verify that it is your account. |
| 4 | You will then be asked to complete the same steps as a desktop sign up, only through your browser. | You will be taken to a sign up page where you will need to fill in your full name and password. |
| 5 | Once you are taken to the personal Zoom meeting URL screen, click the orange "start meeting now" button and you will be taken to a test meeting waiting room. | Next, you will be given a personal URL with the option to "start meeting now" button to test the connectivity. You will also be prompted to download the desktop app. |
| 6 | To open a meeting, tap the "sign in" button at the bottom of the screen and enter your login information you signed up with. | Once the Zoom app is installed, you will see buttons "join meeting" and "sign in". |
| 7 | Your test meeting will then start up in the Zoom app. | Enter the registration email and password you set up or click the "sign in with Google '' or "sign in with Facebook '' buttons, if that's how you registered. |
| 8 | | Once you are signed in, go on the "Home" tab and click the orange button "New Meeting" and your meeting will start. |
Starting a Zoom Meeting
Once you have followed the steps above and have created your Zoom account, you can invite people to a Zoom meeting in several different ways.
Using the desktop or mobile apps, click or tap on the "Meetings" tab.
To initiate a meeting
Via Desktop App: click on the "Copy Invitation" button, you will be greeted with a message showing your Zoom meeting's URL, ID and phone dial-in information. This will be automatically copied to your clipboard so you can easily drop the information in an email or text message.
Via Mobile App: tap the "Send Invitation" button, you will be presented with three options:
"Send Message" which will let you send a text message to someone with your meeting URL.
"Send Email" which will open your emailing app to send an email with your information.
"Copy to Clipboard" which will copy your Zoom information and meeting ID to your clipboard.
Inviting people to an existing meeting
Via Desktop App: bring up the toolbar by moving your cursor in the meeting window, click on the "invite" button. Zoom will then open a window where you can choose which Zoom contact you wish to invite. You can complete this by sending an email with the information on how to access your current Zoom meeting, copy your URL to your clipboard, or alternatively, copy a longer message detailing your meeting URL and dial-in information to your clipboard.
Via Mobile App: tap on the "Participants" on the bottom row of icons and then simply tap "invite" on the bottom of the next screen. You will then be able to send an email invite, a text message, pick from your zoom contacts or copy your meeting URL to your mobile phones clipboard.
Zoom Added Extras

If you have a messy room, don't worry, developers have created Zoom backgrounds you can use to disguise your messy rooms. You can pick from things like, being at the beach or in a restaurant. There are many iconic landmarks to choose from as well geometric patterns and gaming landscapes.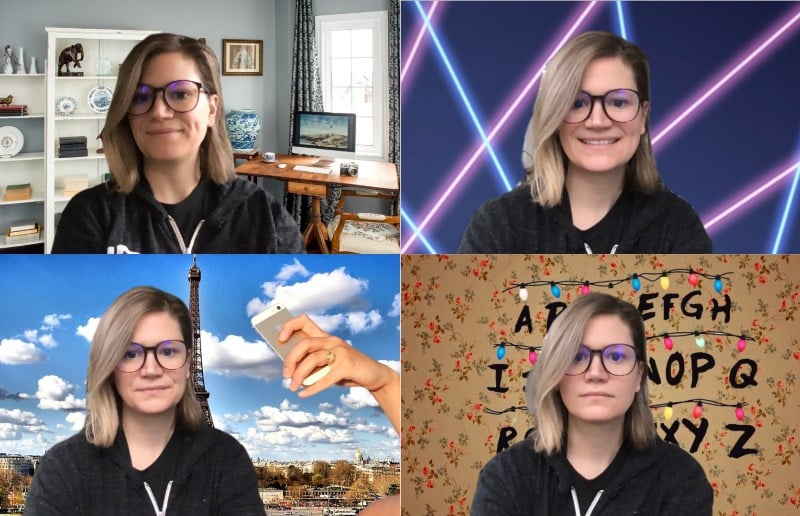 Reviews News