Huawei Nova 7 Series Makes Its Debut
At last Huawei has unveiled the Nova 7 series. They have been rumoured for weeks, with various leaks and opinions offered as to what we might see.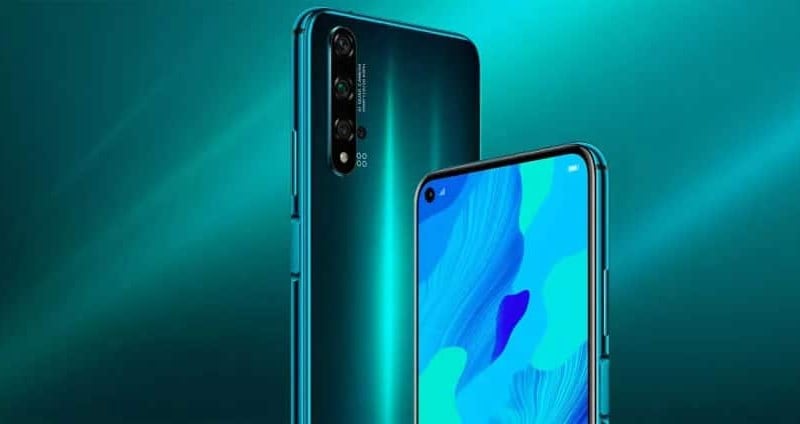 Huawei Nova 7 Series
They have now confirmed that there will be three handsets in the range, the Nova 7 Pro, the Nova 7 and the Nova 7SE. All of the handsets will share certain key features including 5G connectivity, they all have a 64-megapixel main camera and all three boast 4000mAh batteries and allow for 40W fast charge. After that, there are some differences, but actually all are really good offerings that are going to be popular.
Huawei Nova 7 Pro
Meet the muscle in the group, this is the highest spec offering, and features a stunning waterfall edge infinity screen with a dual front facing camera, offering 32-megapixels and eight-megapixels. Under the screen you will find the fingerprint scanner for enhanced biometric security. It offers a nice size 6.57 OLED display, and this has a 19.5:9 aspect ratio with FHD+ resolution. The rear cameras are powerful, and there is a collection of the aforementioned 64-megapixel main lens, an eight-megapixel ultrawide lens and an eight-megapixel periscope module. When it comes to the chipset, we find the powerful Kirin 985. If colour is your thing then you will be pleased to learn this handset will be coming in a range of colours, including purple, green, silver, red and standard black.
Huawei Nova 7
Sitting in the middle of the range we have the Nova 7, with a slightly smaller 6.53 OLED screen. Again, you have that FHD+ display this time just a single punch hole lens camera which is a large size 32-megapixels on the front. On the rear there is a similar camera set up but it's not quite as good. You do have the main 64-megapixel lens, but then you have an eight-megapixel telephoto shooter and a two-megapixel micro lens. It also runs Kirin 985 and has either 128GB or 256GB of storage with 8 GB of RAM depending on your needs. If you like a bit of colour in your life and you can get this handset in purple, green, red, silver and the more traditional black.

Huawei Nova 7 SE
The smallest of the group, but not by much; this is a 6.5-inch offering and this time you only have an IPS display. Again, there is a neat punch hole cut out for the front facing camera and it houses a 16-megapixel lens. For this model you will find the fingerprint scanner on the side rather than under the screen. In terms of camera tech again there is a 64-megapixel main lens and then the eight-megapixel ultra-wide and the two-megapixel macro. There is no telephoto lens on this model, but you do have a two-megapixel 'depth help' which is a bonus. This one does not run the same chipset as the other two, instead you have the Kirin 820 5G. Then handset launches with all of the same colours as the others except for some reason there is no red version.
Reviews News