So Many Ways to Watch Disney+
Disney struck gold big time when the release of the UK streaming service for Disney+ coincided with the first day of official lockdown. With millions of people staying at home, and kids out of school, the service has seen unprecedented numbers of subscribers.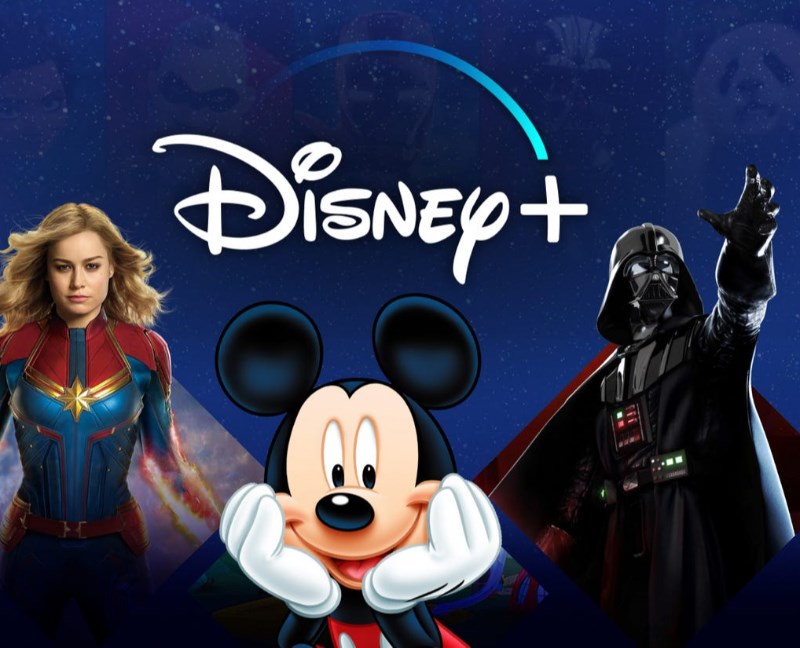 To be fair, there is an awful lot going for it and you can have a seven-day free trial at the moment to see whether you like it. After that it is just £5.99 a month, and they have a massive range of content not just limited to traditional Disney movies. They have the Star Wars franchise, The Simpsons, documentaries, and plenty more.
How to watch?
The other reason that Disney+ is so popular is that you can literally watch it anywhere. So, here's a quick rundown of the most popular devices and what you need to do to get access.

Android Devices
Obviously, there is an app for that, but the good news is it will run on the really old versions of Android software. You only actually need to have android 5.0 (Lollipop) or later in order to access the service. These are devices that came into being during 2014 and onwards meaning it works on the Nexus 10 tablet, and a OnePlus One phone amongst other old devices.



iOS Devices
When it comes to iPhones and iPads, you just need to be running iOS 11 or later. This means any device from the iPhone 5s, the iPhone SE when it comes to phones and the iPad fifth-generation and iPad Mini 2 when it comes to your iPads (most devices from 2013 onwards). Although potentially not as popular if you want to access it on the iPad touch you will need a sixth-generation device which was released in 2015 or something newer. Basically, you have a really good selection there so most people with an i-device should be able to access it.

Televisions
So many devices in the televisions category, you should check manufacturers if you are unsure, but most are easy, here's a quick rundown. You can access Disney+ on the following devices: Chromecast, Amazon Fire TV devices, Sony PS4, and Xbox One. Disney+ is unsurprisingly available on Sky Q with any UK bundle subscriptions. It can be accessed through Roku but there are some slightly complex instructions so worth checking out on their website. If you want to use Apple TV, you will need a 2015 or Apple TV HD fourth-gen device or later, it doesn't work on anything earlier than this. Smart television users shouldn't need any extra devices, simply download the app and this is confirmed for 2016 Samsung, LG, and several Android televisions manufactured by Phillips, Sony, and TCL.

And Finally
You can also access Disney+ on laptops and desktops, it is available in 4K in various places, the only exceptions that we can see at the moment are Nintendo switch and Now TV, which they assure us is coming soon. Hopefully with so many other ways to access the service this won't be a problem.

Reviews News