The Trending Top Ten Mobile Phone Searches for April 2020
What is hot and what is not? Well we have the official stats for handset popularity for this week in April 2020 and it's looking pretty busy!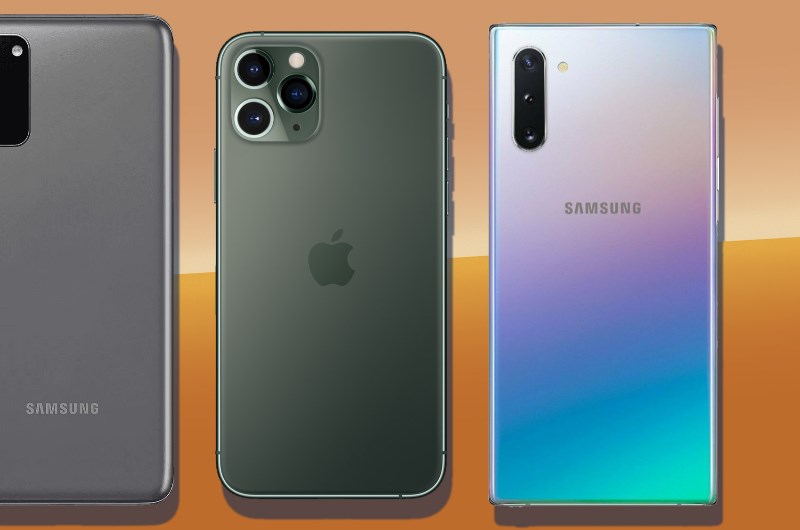 Most Popular Phone Searches
It's been a really exciting week for mobile phones as we have had new releases from both OnePlus and Apple, with both of these handsets making the top 10 this week. These are the handset the trend most often in searches and it comes as no surprise that not only do we see the iPhone SE (2020) but we see people looking at the original iPhone SE, because people were clearly going to be comparing the two to see what is new (The answer to that is a whole lot of newness).
Most of the handsets that have made the top 10 have already been released, but there are a couple that are still just rumours and have captured the imagination of loyal users. Redmi Note 8 Pro and Oppo A92 are as yet and released, only rumoured but people are certainly keen to learn more.
So, let's have a look at the tip 10 searches for this week.
For a second consecutive week running Apple iPhone SE (2020) ranks at number 1.
In at number 2 and up one place from last week we find the OnePlus 8 Pro.
Sneaking in at number 3 we have a new entry the original Apple iPhone SE.
Also, in the top 10 for the first time we have the OnePlus 8 making its debut at number 4.
Dropping two places down to number 4 we have Xiaomi Redmi Note 8 Pro.
The new entries continue at number six with the arrival of the Xiaomi Redmi Note 9.
Plummeting down from number 4 to rent just number 7this week is the Samsung Galaxy A51.
Heading back into the charts at number 8 for the first time in a long time we see the Apple iPhone 7 with fans in a reminiscence kind of mood following the launch of the new SE with the central fingerprint scanner button.
At number 9 one of the handsets that is still just a rumour is the Oppo A92s.
And finally sneaking in at number 10 dropping from number five is the Xiaomi Redmi Note 8.
So, it seems that despite the fact we are on lockdown, mobile phone interest is not dwindling. With many more people stuck at home with nothing to do it seems researching the next perfect handset has taken priority in a lot of cases. Of course, we are here to make that decision easier for you, and we have reviewed all of these houses and more in depth. All you have to do is check out our detailed reviews, where you will be able to compare them with other handsets and see what it is that suits you best.
Once you've decided which hands that you have your eyes on all you have to do is have a look at our comprehensive deals when we have pulled together the best of everything we can find on the market so that you can find the pay monthly option that suits your user needs and meets your budget.
Reviews News