The Ultimate Guide to 5G Network Rollout
Mobile networks have spent years focusing on consumer needs. Previous generations predominantly addressed voice and SMS in 2G, web browsing in 3G and higher speed data and video streaming capabilities in 4G. So where will 5G take us and who will benefit?

As forecasters show, mobile data traffic is expected to grow eightfold by 2023 so there is a need for more efficient technology. Equipped with the capability of 4K/8K video streaming, virtual and augmented reality, higher bandwidth, greater capacity and security, 5G will bring new opportunities for society, businesses and individual consumers.
Benefits of 5G
More efficient networks will address the capacity needs from the growing mobile data traffic. Industries will be transforming by new capabilities brought on by 5G.
Examples of these capabilities include:
The ability to download a full-length HD movie in seconds
The quick reaction time (low latency) to enable remote robotics
The ability to spin up virtual networks on-demand with network slicing
Battery lifetimes beyond 10 years for remote cellular devices
Up to 100 times faster data rates: instant access to services and applications
Network latency lowered by a factor of five; use cases in areas such as manufacturing, automotive, energy and utilities, healthcare
Mobile data volumes expanded by a factor of 1,000
10x better battery life: remote sensors and more sustainable networks.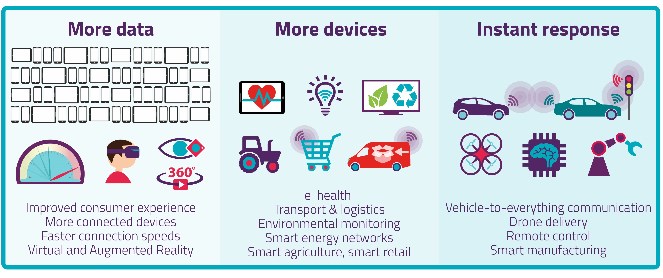 Rollout of 5G
As you will have already noticed from all of the TV adverts that 5G compatible mobile phones are already available. However, unless the stars of your location, the network carrier you use and the smartphone you own are perfectly aligned, then you will probably not be able to take advantage of the benefits just yet.
With the current situation being what it is and like many other things, the full launch of 5G has been delayed because there are still some tweaks needed for the coverage to reach its full potential.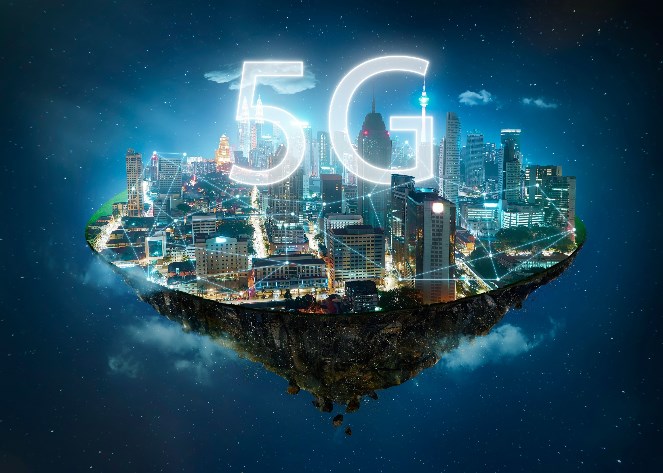 5G Phones
There are currently twelve 5G ready mobile phones available in the UK that support the new network upgrade.
These are:
Samsung Galaxy S20
Samsung Galaxy S20 Plus
Samsung Galaxy S20 Ultra
Samsung Galaxy Fold 5G
Samsung Galaxy Note 10+ 5G
Samsung Galaxy S10 5G
Samsung Galaxy A90 5G
OnePlus 7 Pro 5G
LG V50 ThinQ
Huawei Mate 20 X 5G
Xiaomi Mi Mix 3 5G
Oppo Reno 5G.
There's also the Nokia 8.3 5G, which is to be launched this summer, and the Sony Xperia 1 II, which has also been announced and is also to be released in the summer.
Any other mobile phone that you own, including all current models of iPhone are not compatible with and do not support 5G. So if you don't have one of the phones listed above, you will need to upgrade your phone to enjoy faster speeds offered by 5G.
Reviews News