Vodafone, EE, O2, Three, and BT
Mobile phone providers are expected to be busy during the lockdown period, most online businesses have allowed to keep trading provided they adhere to strict rules to protect their workforce.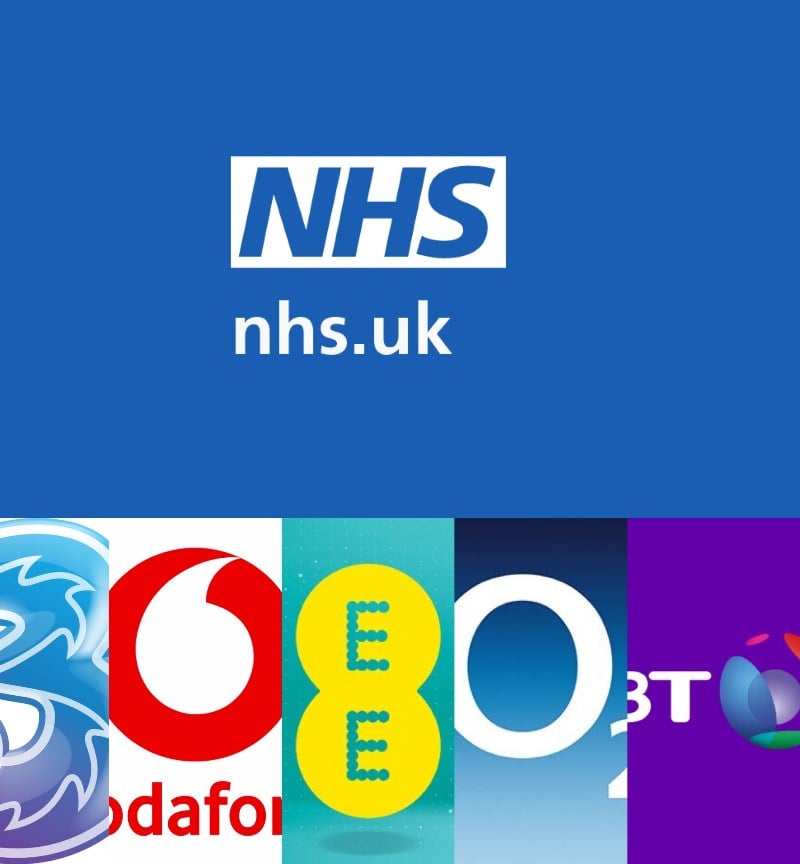 Now the big five, Vodafone, EE, O2, Three and BT are showing their customers they care about them too. NHS access for free is their latest campaign, so read on to see why you might want to consider switching to one of these network providers now.
Free Access to NHS Site
There is no doubt that the current climate is pretty terrifying. No one is quite sure what is happening, but what we do know is that dissipation of genuine, scientific data and information is vital. The NHS has always been the leading authority for medical issues within the UK, and now thanks to the brainchild of Anne Dhir who works for Snook, five leading network providers are taking steps to ensure that customers have access to what they need to know for free.
Snook is a company employed to redesign public services and some in the private sector. They raised a valid point that customers who use pay-as-you-go or have a low mobile data provision due to a low income may not always have enough access to vital NHS information on the coronavirus.
Step Up the Big Five
Vodafone, EE, O2, Three and BT decided to make changes to ensure that this never happens, and no one is left without important information. Therefore, they have made the move to ensure that the vulnerable and low-income customers never have to worry and can always access NHS websites for free no matter how much data they do, or do not have.
This genuine move shows that these companies put customer service at the heart of everything we do, so if you are thinking about switching your mobile phone contract, you might want to have a look at these network providers first. They have the best coverage between them, so a simple check on their website using your postcode will tell you who actually services your area of the best. You can check out any postcodes that are important to you including your work, home, and anywhere you visit often.
Awesome Deals on Offer
Of course, they will have worked out that this is going to be sending more customers their way and have worked hard on a range of new awesome lockdown deals. With so many on offer it can be hard to know where to start which is where we come in. You will notice that we have a wide range of reviews offering you the most unbiased information about each network provider so that you can make an informed choice.
All of the big five players have a vast range of handsets from many different manufacturers, so no matter what it is you fancy you will be able to find a deal that suits you. If you sign up with one of these networks, or you happen to be already with them, you are guaranteed free NHS access during the pandemic.
Reviews News