What is iPhone for Life?
"iPhone for Life" could be a subscription with which one regularly receives fresh Apple phones. A matching trademark entry has now been discovered in Hong Kong.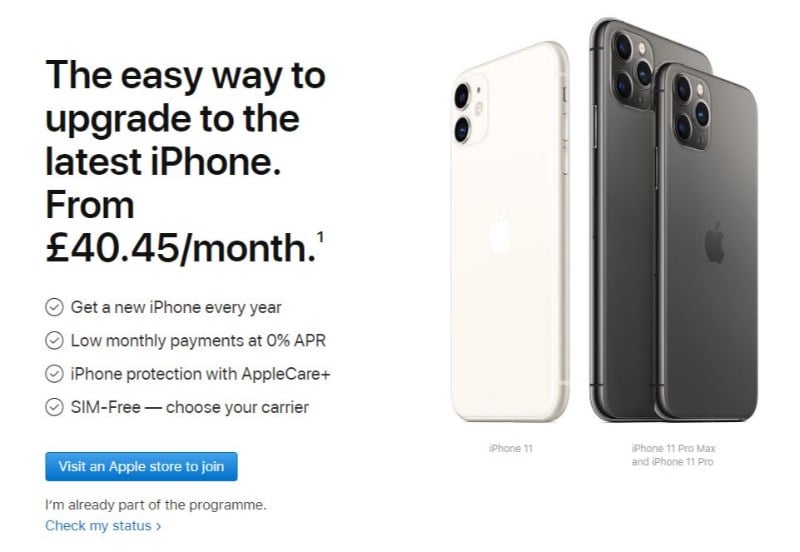 Don't buy an iPhone, Rent it! Corresponding business models are already available from some mobile phone providers - as well as from Apple itself in the USA in the form of the "iPhone Upgrade Program". Apparently, the group is now planning a significant expansion of this hardware subscription. A suitable trademark has now been registered in Hong Kong. As the specialist blog Patently Apple discovered, it is called "iPhone for Life".
Apple's Financial Services
The application for registration was made in early September 2020 and filed by Apple lawyers in Hongkong. The term covers "in-store services offered over communication networks" as well as "financial services, banking services, loan financing, business loan expansion, installment loans" and "purchase-leasing financing".
That would go well with an iPhone rental model - especially if Apple plans to do this by bypassing existing wireless carriers. It could also be a new brand name for the "iPhone Upgrade Program". Apple often registers brands abroad - not least to avoid media attention and to prepare new products that have not yet been launched.
Attracting New Customers
The registration in Hong Kong could also be an indication that "iPhone for Life" is planned in more regions than just the USA. For Apple it would open up completely new target groups. It is not uncommon for iPhones to cost more than £800 - plus accessories and the possibility of taking out "AppleCare +" device insurance..
Subscription financing would expand the group of buyers and also bring Apple regular income. The service business with subscription models is already extremely lucrative for the group. In the USA you can use the "iPhone Upgrade Program" for the equivalent of just under £32 a month - for an iPhone 11 you pay a maximum of £55 for the current top model of the iPhone 11 Pro Max. AppleCare + is included and you get " a new iPhone every year ".
Reviews News