Is the Google Pixel 4a Coming in May 2020? 
There certainly doesn't seem to be any slowdown in the release of new handsets, and the Google Pixel 4a has been talked about for some time now. If history is anything to go by, we know that generally Google new handsets are launched at the Google I/O event, however the 2020 offering has been cancelled due to the pandemic.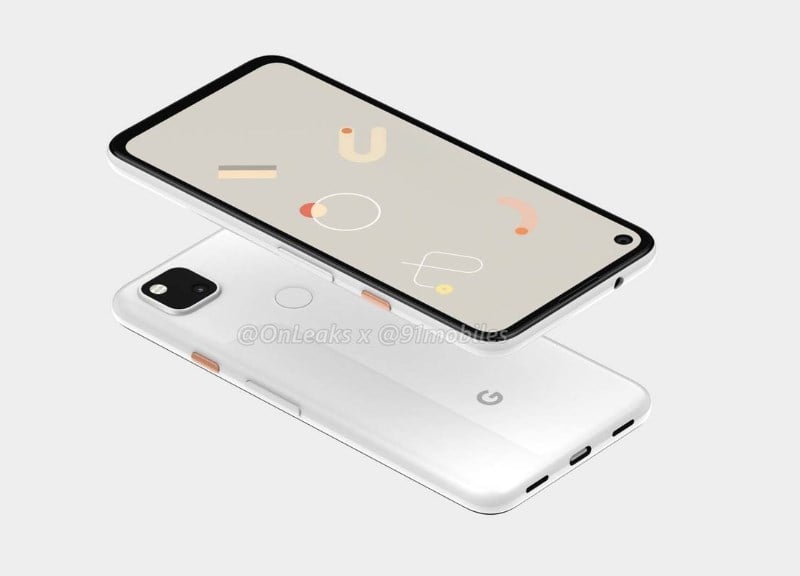 Google Pixel 4a
Cancellation of events is certainly not putting off other manufacturers, so we would expect that this will still launch as scheduled in May in another exciting online only launch. There's been very few leaks for this handset, until now. A review video has appeared, although the legitimacy of which has yet to be confirmed. It has appeared on the same channel that reviewed the
Google Pixel 3a
before that was released, and that proved to be accurate so we can assume the same applies here.
Google Pixel 4a Design Features
There have been some renders leaked as well, and this suggests that the handset is slightly smaller than its predecessor, but potentially with a bigger display thanks to the fact the top and bottom bezel are significantly smaller. On the rear of the handset we can see a fingerprint scanner in the middle, and it looks like there's going to be a single camera with LED flash on the back.
It is likely to be a poly-carbonate body, and it has been suggested there will be three colour choices. These are expected to be the standard black, a blue offering and the third one as yet unknown. It appears that the standard 3.5mm headphone socket is intact which will appeal to some people, especially fans of wired cans.
Google Pixel 4a Specifications
We know from previous experience that
Google
favours Qualcomm Snapdragon chipsets, and we would expect this one will be the 730 4G offering. We are expecting 128GB of storage, and 6GB of RAM which is reasonable. For most people this is plenty of storage, and it does not look like there will be a removable storage expansion capability.
We understand that the battery will be 3080mAh, and although this will be the flagship handset for the company it remains in the mid-range rankings overall. There has been some speculation as to whether there will be a 5G version launched as well but as yet we cannot confirm.
It is believed that this will be a 5.81-inch display, so whether there will also be a plus version remains to be seen, but generally more users favour handsets that are larger than 6 inches at the moment. It will have 2340x1080 pixels, and a 60HZ refresh rate, which will be helpful for smooth video playing, clarity of images and true depth of colour. From the render leaks we also see a small punch hole camera on the front top left hand of the screen which is expected to come in at 8 megapixels. The single main camera on the back is thought to be 12.2 mega pixels with OIS.
Reviews News