Entertainment Extras for your Mobile Deal
When it comes to getting a new mobile, providers try to ensure that they are giving you as much for your money as possible.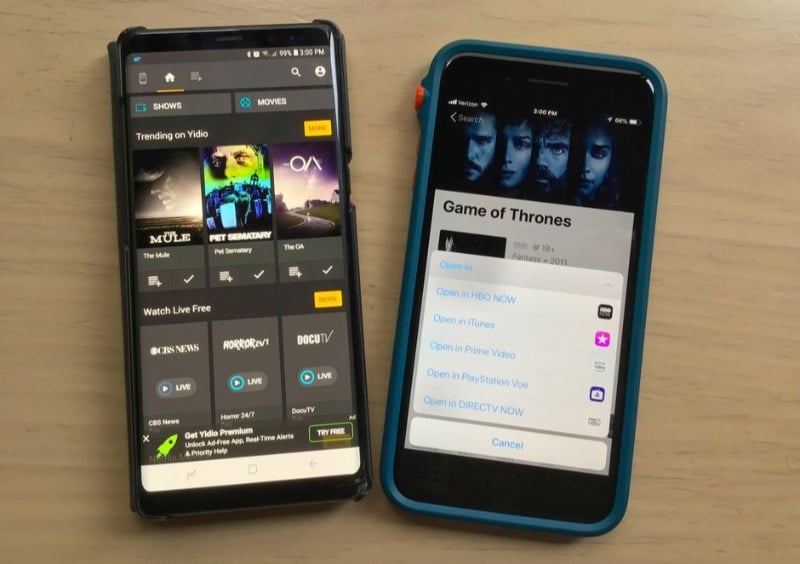 Streaming Mobile Deals
It is such a competitive industry, that the more they can offer, the more chance they have of securing new business. They also want to ensure that when your renewal comes up you stay with them. One of the things they do is appeal to user likes and offer
entertainment packages
. Watching television on a mobile has become popular, so they came up with the idea of offering free subscriptions to some of our most favourite streaming services.
The good news is that once you have created your account you are often able to login and download the app to other devices you own. Whilst most streaming services are single screen, meaning only one person can watch at the same time, it does at least give you the freedom to watch on your iPad, phone, Tablet, PC and more.
What is on Offer?
Generally, the offers vary between providers, so it's certainly worth having a good look around once you've decided what handset you are after. On the market at the moment, we have seen that some providers are offering a free year subscription to Apple TV with any
new Apple iPhone contract
, and this also applies to renewing contracts providing you take another Apple handset.
Vodafone Offers
Vodafone contracts
, (which are not only sold by Vodafone but some of the other mobile phone retailers) are currently offering Red Entertainment, and once you have your handset you are able to choose from four options. Currently these options are 24-month subscription to: NowTV, Amazon Prime Video, BT sports, or if you prefer music Spotify. Once you have taken your choice of subscription the others become add-on paid services should you wish to take advantage of them.
EE Offers
EE
also has a range of streaming services on many of their plans and again you can go directly to the provider, or you can use one of their third-party retailers and still get these amazing offers. On the quick sweep of offers we did we saw three months subscription to BT sport, and six months subscription to Apple music or MTV play. Again, you are being offered one of these rewards and the choice is yours.
Constantly Changing Offers
Companies tend to change their subscriptions over time, and we have also seen Sky Sports in the past, so it is worth keeping an eye on what is on offer. These extra deal sweeteners are not always limited to streaming services, sometimes you will be offered free headphones, free charging pads and other gifts. It is certainly worth having a good look around because there is so much on offer it would almost seem pointless to take out a new contract without any free gifts at all. The easiest way to find these freebies is to choose a handset and have a look at all the deals we have gathered together for you and you will see the information shown for each deal.
Reviews News