New Budget Xiaomi Handset Under £100
Xiaomi is currently releasing one smartphone after the other. The new model costs well under £100 and still offers impressive features. But there is one catch.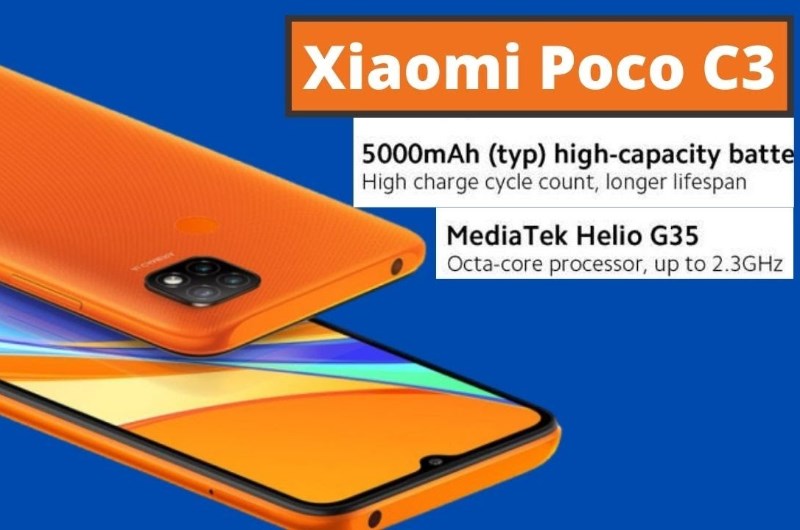 Xiaomi Poco C3 Release
Xiaomi is currently officially offering the Poco X3 and Poco F2 Pro. Both very good Android smartphones that have an excellent price-performance ratio. Now the Poco C3 is added, it costs the equivalent of only £87 and offers the hardware of Samsung's Galaxy A21s, which is sold for twice as much. For example, the Poco C3 has a 6.53-inch HD + display, a 13 MP triple camera and is powered by the MediaTek G35 and up to 4 GB of RAM. That is enough to guarantee high performance for everyday life.

Great Specifications for a Budget Handset
The battery of the Poco C3 also measures 5,000 mAh, which guarantees a very long runtime with the built-in hardware. You can also insert two SIM cards and at the same time expand the internal memory of up to 64 GB via a microSD card. In contrast to many other manufacturers, you don't have to compromise on this point.
Xiaomi
also highlights a "nano coating", which protects the smartphone against splash water. All this is available for the equivalent of £87 with 32 GB of internal storage and 3 GB of RAM or £105 with 4 GB of RAM and 64 GB of internal storage.
Currently Only Available in India
Unfortunately, the Poco C3 has only been announced for India so far. It is currently not certain whether it will come to Europe and then cost so little. The price may go up a bit in the UK which would still be little a budget phone with these specifications. The Poco C3 is not a completely new mobile phone. It is actually a remake of the Xiaomi Redmi 9C which is available in Europe.

Reviews News