Can it be Second Time Lucky for the Nokia 9 PureView
If you have a strange feeling you've heard of the Nokia 9 PureView before and are having something of a sense of Deja vu, don't worry you are completely correct.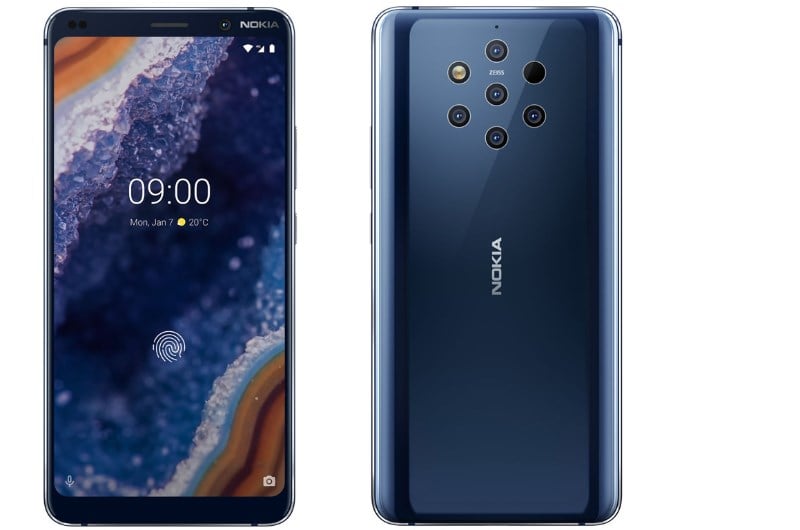 Nokia 9
This handset was first announced in 2018. There were many promising breakthrough features, including a five-lens camera, which was driven, in their words, 'by Light technology'. The camera functionality was hailed as being the best in the world and they made many promises about the quality of the images on the outstanding nature of depth control. It was released, it was tested by the media, and then it disappeared. It failed to live up to all of the expectations and was something of a red-faced moment for the company.
According to the rumour mill, it is taken in the last two years, but
Nokia
are finally happy to bring the
Nokia 9 PureView
back to market. It is likely to launch in the second half of this year, and they traditionally announce new handsets at IFA, but it is unknown as to whether September's trade show will be able to go ahead because of the pandemic. However, September still seems like a reasonable time scale, even if like other brands they have to do an online launch only.
Naming Conventions
It is unknown at this point whether the company will stick with the Nokia 9 PureView moniker or whether they will opt for something that fits their current style with a 9.2 or 9.3 as potential names for the offering. It will be their flagship phone, and although it will probably feature 9 somewhere in the naming convention, they want to ensure that customers will not associate it with their previous failure. According to rumour 9.3 is the likely option.
What we Expect from the Nokia 9 PureView
It seems that they are sticking with the five-camera array, but obviously have improved it to the point they feel it is now viable. There isn't much in the way of leaks yet, but we know they favour Zeiss lenses. It is likely as a flagship phone, that it will be a 6-inch or larger handset, potentially featuring a waterfall a display and if technology has allowed, a punch hole camera lens on the front although there have been some rumours that they have mastered under display camera technology, which would be interesting to see as nobody else has gone there yet.
Expected Nokia 9 PureView Hardware
We know that Nokia favours Snapdragon, so we assume we will be seeing the Qualcomm Snapdragon 865 chipset and we would expect at this point this will be a 5G offering. It would therefore make sense that this would be a Qualcomm X55 modem but again we have little to go on at this point. In terms of the camera specifics, rumours are rife across many different manufacturers that 108-megapixel cameras are going to be the feature of 2020 and 2021, with Nokia set to compete, but the aforementioned 'Light system' appears to have been ditched.
Once again, we have a case of watching this space and we will update you when we get the full details.
Reviews News