May 8th Launch for Xiaomi Gaming Handsets
Gaming has become incredibly popular in the mobile world and Xiaomi has cashed in on this by launching a sub brand Black Shark aimed directly at mobile gamers.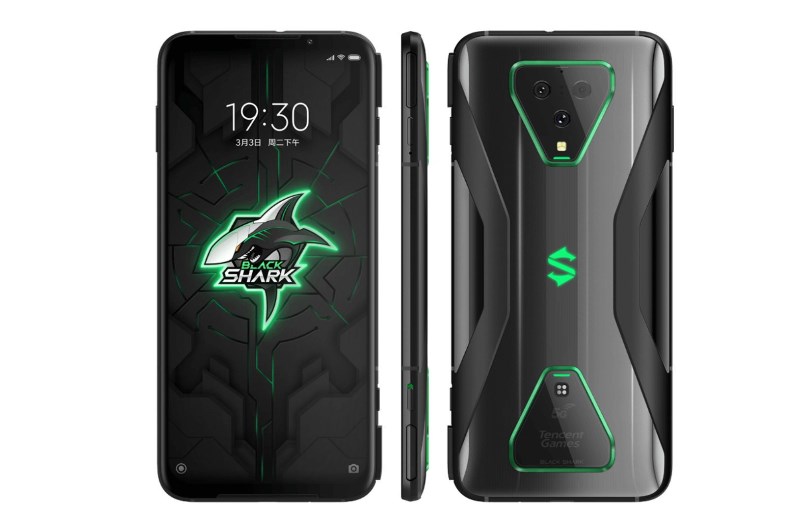 Black Shark 3 Pro
Initially the handsets only went on sale in China but now they are coming to Europe. Specifically designed for the gaming market, they have an edgy look and feel reminiscent of gaming PC's, and they will be on sale from May the 8th. There are two handsets on offer, the
Xiaomi
Black Shark 3 and the Black Shark 3 Pro. Remember that these have been designed for gamers so it's all about the screen, resolution, storage and battery.
Black Shark 3 Pro
This takes the phablet to a whole new level; the screen size is 7.1 inches which is just massive for a mobile phone. It has a 1440x3120 AMOLED display and a 90HZ refresh rate. The handset is powered by Snapdragon 865, which is a nice processor and will give the faster speeds needed when it comes to playing games without buffering and glitching. The battery is a 5000mAh, and in terms of storage you can have up to 512 gigabytes which is pretty impressive. The handset itself features a nice all screen look, but it is not quite infinity level; there is a small bezel along the bottom and along the top there is a pinhole camera set in a bezel that reaches right across the top of the screen.
It is the rear of these handsets that define them as being gaming handsets, with a bright green on black casing. There is a triple camera array, which is set in a triangular shaped raised housing and this is then reflected at the bottom, this triangle features branding information. The triangles are both black, outlined in green and between them is the S (for Shark) logo. The rest of the case is also designed to look and feel completely different than normal handsets and to be held in landscape mode. We can also see from the branding that this is a 5G offering which is great news when it comes to using the handset as a phone.
Black Shark 3
This is a smaller offering, at 6.67-inches, which gives it a pixel count of 1080 by 2040. It is still an AMOLED touchscreen with a 90HZ refresh rate. The other notable differences are the smaller storage; this one starts at 128GB and goes up to 256GB only, and the smaller battery; at 4720mAh. This handset uses the same chipset as its big brother and one we have seen before in other Xiaomi handsets.
After that the handsets are identical, both have a triple rear camera featuring a 64MP main lens, 13-megapixel ultrawide lens and a 5 mega pixel depth sensor. On the front there is the 20-megapixel selfie camera, which is impressive, and both handsets come running Android 10. They also boast a charging time of 0 to 100 in just 38 minutes and make use of a quirky magnetic charging cable, so that you are not restricted by any wiring. Instead of attaching at the bottom as normal, it simply snaps onto the back of the handset and is kept in place with magnets.
Overall, they may be concept handsets, but they have really great specs. So, if you are into gaming they are certainly worth a look.
Reviews News