OnePlus 8 Lite Rumours and Leaks
When OnePlus launched the OnePlus 8 and One Plus 8 Pro in April it came as a surprise that a third handset was not included.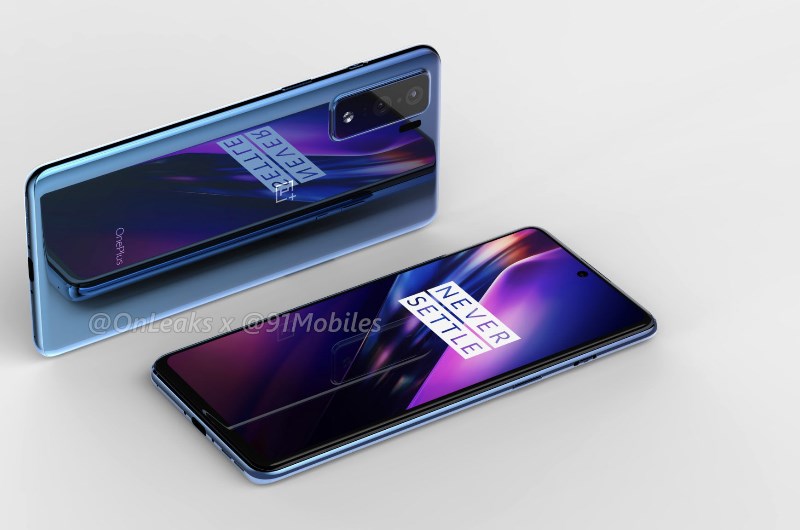 OnePlus 8 Lite / OnePlus Z
However, we have had some leaks over the last few days via @OnLeaks (who is one of the most reputable sources for leaks on Twitter) and others. It appears that
OnePlus
is going to be launching the lower spec OnePlus 8 Lite, which will also be known as the OnePlus Z.
For the last couple of years, the company has been focused on higher-end flagship handsets with unbelievably low prices. It now seems that they want to widen their target market and hit at the mid to budget range market as well, which makes sense.
Current Rumours
If current rumours are to be believed, we are looking at July 2020 for the company to officially announce the handset. The leak suggests that the delay was due to the pandemic and @MaxJmb has leaked an image which features a handset with the OnePlus logo on the back, captioned simply 'Z July 2020'. It is believed that the handset will come to market at £399 and puts it as a natural rival to the Samsung galaxy A90 5G which is also the same price.
Design and Spec
The leaks for the design have been fairly substantial, giving us quite a lot of detail. It has been suggested that it will be an all glass offering, with an aluminium frame which is impressive at the lower levels. It seems likely it will offer IP53 water protection and Corning Gorilla Glass 5 for added protection. Along the bottom there is a USB-C port and no evidence that the standard 3.5 mm headphone jack will be included.
The screen size is suggested as being 6.4 inches with an AMOLED display. The pixel resolution is thought to be 2400 x 1080 with a 90 Hz refresh rate. This is a nice size and will put it at one of the fastest refresh rates in the category. It is likely that the handset will be 5G, but it will not feature a QUALCOMM chipset instead favouring the more affordable MediaTek for handsets at this level, which is an understandable move. As there is no evidence on the images of a fingerprint scanner this will be under the front screen. Finally, there there will be two handset sizes: one offering 128GB of storage and one offering 256GB both boasting 8GB of RAM
Camera Technology
In the images a punch hole front camera housing is visible, which takes away the need for a notch and unlike some of their other handsets means that this will not have a pop-up selfie camera. It is suspected that this will be a 32-megapixel offering which is good for a front facing camera in the budget range.
The image of the rear appears to show two camera lenses and the flash house in the vertical traffic light stack. However, other rumours suggest that there are actually three lenses. The leak offers a main 48-megapixel lens, supported by 16 megapixel ultrawide and a 12 megapixel telephoto lens.
Reviews News