O2 Mobile Phone Deals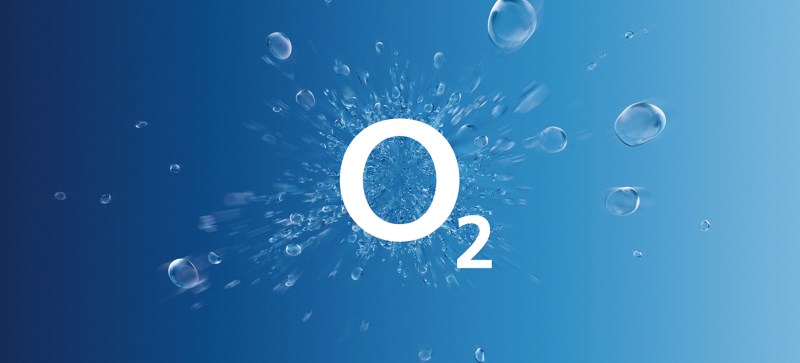 Telefonica UK Limited trade as O2 UK. O2 was formed in 1985 as Cellnet which was a joint venture between
BT Group
and Securicor. The joint venture was then bought out in 2006 by the Spanish telecommunications company Telefonica in 2006.
O2 UK is the second-largest network in the UK with over 34 million customers. They run 2G, 3G, 4G and 5G services and their O2 WiFi service is available across the country. Thanks to their excellent network coverage, O2 is the first choice for mobile virtual network operators (MVNO). They service MVNOs such as giffgaff,
Sky Mobile
and Lyca Mobile. They also manage a 50:50 joint venture with Tesco for
Tesco Mobile
.
O2 Mobile Broadband
O2 (wired) fibre broadband is currently only available to business customers since this sector was sold off to Sky in 2007. However, to accommodate its customers, O2 offer a range of mobile broadband options.
With mobile broadband, there is no wired connection as it uses the 4G network like a mobile phone, resulting in zero land rental fees.
O2 mobile broadband comes in four different formats:
Pocket Hotspot these little devices work like a router within your home. The only difference is there are no wired connections other than a power cable. Using 4G connectivity you can connect up to 10 devices immediately. A useful option for home movers who want/need access to the internet straight away.
O2 Dongle which are mini modems powered through USB, O2 offer dongle contracts on a monthly payment or if you don't want to commit you can choose the Pay As You Go option.
O2 in-car Wi-Fi works very similar to the Pocket Hotspot in that it is wireless using 4G. It connects to your car via USB. Also available on monthly or PAYG versions.
O2 Data SIM perfect for those with a tablet with a SIM card slot. An O2 Data SIM would get your tablet online when there is no Wi-Fi available. You can choose monthly, PAYG and preloaded data SIMs from O2.
O2 SIM-Only Deals
SIM Only deals
are the perfect solution if you are happy with your current handset and want to save money with an O2 Pay Monthly SIM. Even if you choose to switch to O2 from another network, you can keep your existing number. Choose from a 30 day, 12-month or 18-month contract.
What's more, you can still benefit from VIP treatment with freebies and prize draws on O2 Priority and access the internet anywhere with free use of O2 Wi-Fi when you're out and about.
O2 Upgrades
If you are coming to the end of your O2
mobile phone contract
then you can choose to upgrade your handset or tablet. If you are on O2 Refresh, you can even upgrade early with nothing to pay upfront. With O2 Refresh you just need to pay off your Device Plan as soon as you like and then choose your new phone or tablet.
When you are ready to upgrade your handset you can choose a Custom Plan which you take control of. Choose how much you are able to pay upfront, and spread the remainder of the balance up to 36 months to keep the cost down or choose as little as 3 months to have it paid off more quickly. Then to finish your custom plan, simply pick your data allowance. You can even change it monthly if you need to.
O2 Trade In
With O2 Recycle, you can get a competitive price for your old handset, even if it is damaged. Payment will be paid directly into your bank account. However, if this is inconvenient you can choose to have a cheque or credit applied to your phone bill if you are currently an O2 customer.
O2 pride themselves on a zero-landfill policy. The vast majority of phones O2 receive are reused, repaired or recycled for parts. Since the launch of O2 Recycle, they have paid out over £230 million and 9 out of 10 customers would recommend their services.
O2 Black Friday Deals
O2 have always taken part in Black Friday Deals since the craze started in the UK. With discounts on a range of products as well as some deals on specific contracts and data packages.
Some of the previous O2 Black Friday Deals have included discounts on the latest
Samsung Galaxy
with extra data, free tablet with the purchase of a handset and get extra data on a 12-month SIM only deal.
O2 Vouchers & Promo Codes
O2 constantly have deals and offers in place. They don't always have vouchers but they do have a dedicated "Great Deals" page which features all of their currents offers from extra data, money off handsets and exclusive offers.
Deals can be found on handsets, contracts, allowances, accessories and even tablets.
O2 Brands
Find the best handsets and tablets on offer with O2. All the latest devices are available on a Pay Monthly and Pay As You Go variation.
O2 Customer Service
Get free help and advice through the O2 Community. Speak to current customers and Tech Team support in the forum. Here you can ask questions and receive advice about any account, handset or technical issues you may be experiencing.
Alternatively, if you are an O2 customer already then you can contact the team through their Live Chat option or go to your local store and visit them in person.
O2 Mobile FAQs
How to top up O2?
Go to any O2 shop or anywhere you see the green top-up logo and ask for an O2 top-up. You can pay by cash or card. Then call 4444 free from your mobile, or 08456 062 277 from a landline, enter the number on your receipt and follow the instructions.
Is giffgaff O2?
Giffgaff (stylised "giffgaff") is a mobile telephone network running as a Mobile Virtual Network Operator (MVNO) using O2's British network. Owned by O2's owners Telefónica, Giffgaff was launched on 25 November 2009.
What countries are included in O2 travel?
The O2 Travel Inclusive Zone includes: Argentina, Australia, Botswana, Canada, Chile, Colombia, Costa Rica, Ecuador, El Salvador, Greenland, Guatemala, Guinea, Guyana, Honduras, Madagascar, Mexico, Myanmar, New Zealand, Nicaragua, Panama, Paraguay, Peru, Rwanda, United States, Uruguay, Venezuela and Yemen.
What is O2 voicemail number?
Voicemail 901 is your answerphone. It answers any calls you miss and lets you know when you have new messages. It's available to all O2 customers by calling 901 and it's ready to go on all new O2 phones.