Tesco Mobile - Mobile Phone Deals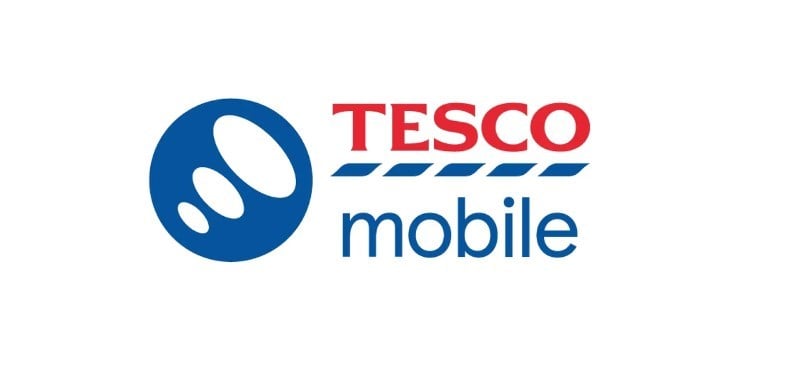 Tesco Mobile is a Mobile Virtual Network Operator (MVNO) using O2 as the main service provider. The Tesco Mobile network is available in the UK, Ireland (using
Three
), Slovakia and the Czech Republic.
O2 has a 99% network coverage
in the UK meaning Tesco Mobile benefits from the same.
The MVNO service was established in 2003 offering 3G services to its customers. In 2014, Tesco Mobile started to offer 4G for pay monthly and SIM only, UK customers, at no extra cost. This was then extended to their Pay As You Go customers later the same year.
The main incentive from Tesco Mobile is the option to collect Clubcard points - you collect a point for every pound you spend which can then be transferred to days out or money off your shopping.
Tesco Mobile pride themselves on the "Tariff Promise" which means that they give you peace of mind that they won't sneak the price of your tariff up once you have joined them.
They promise to "Never raise the tariff price mid-contract. Never have, never will"
Latest Tesco Mobile Deals
Tesco Mobile SIM Free offers
Whether you don't want to wait for your contract to end or you just want the new high-end handset, you can pick up a deal with Tesco. With a variety of SIM free smartphones on offer from Tesco Mobile, you can rest assured that there will be a deal for you. If you purchase a
Tesco Mobile SIM free device
and buy a top-up at the same time, you can benefit from receiving £10 off the price of the phone.
All SIM free handsets from Tesco Mobile are locked to the network. However, 12-month after purchase you can request the handset to be unlocked free of charge. If it needs to be unlocked before then, you have the option to pay £10 for the service.
Tesco Mobile SIM Only Deals
SIM Only deals are perfect for those not wanting to sign in to a fixed contract. Tesco Mobile offers three different types of
SIM only deals
, so whether it is a deal packed with unlimited minutes, text and data or a no-contract SIM there is something for all:
Pay Monthly SIM Only - these start from £7.50 a month and are perfect for those that want to keep their phone and get more data and minutes each month. Tariffs at a higher cost can benefit from double data and Clubcard Plus extras.
No-Contract SIM - No strings SIM from £7.50 a month. Same data, minutes and texts as the pay monthly SIM but with the flexibility of PAYG. Can't afford it one month? You can take a break whenever needed.
PAYG SIM Only - Completely FREE SIM Card with all the data, minutes and texts you need, when you need them but without the commitment of a monthly payment. You choose when you want to top-up and by how much.
Tesco Mobile Upgrades
Tesco Mobile offers an upgrade deal different to other networks. Anytime Upgrade Flex is two contracts, one for the handset and one for the tariff.
You pick the length of the contract you need to spread the cost of your device - either 12, 18, 24, 30 or 36-months. Then you get to pick your tariff based on what data amount you require. The tariff contract runs on a 1-month rolling agreement, allowing you to choose to change your tariff any time (down as well as up).
Once the phone contract is paid off you are left paying your tariff contract only, which can then be cancelled at any time. If you want to upgrade before the end of your phone contract term, you are able to do so by paying off the cost of the contract.
Tesco Mobile Black Friday Deals
Black Friday has become a staple date in the calendar, and Tesco Mobile makes no exception. Last year they started their Black Friday deals three weeks early with the cheapest iPhone deals and amazing freebies.
If history is anything to go by, we should be expecting this kind of deal every year. With a new set of exclusive offers launching throughout each week in November.
Previously, Tesco Mobile Black Friday deals featured a
Nokia
2.2 handset with 500MB of data, 250 minutes and 5000 texts for £8 a month. This was then made even better by a FREE Juice Marshmallow Bluetooth speaker.
They were most talked about for their
iPhone XS Max
which was slashed by £180 to £41.49 per month, instead of the usual £46.49. Tesco Mobile claimed it to be the lowest ever price.
Tesco Mobile Exclusive Offers
Tesco Mobile have exclusive special offers on some of the best and most powerful handsets around. These deals often include
iPhones
,
Samsung
and
Huawei
plus so many more.
As well as handsets and pay monthly offers there are also deals on SIM only and no-contract agreements which include double data and money off. So whether you want a new handset, a new contract or are looking to take control with a flexible SIM only deal, Tesco Mobile is guaranteed to have something for everyone.
Tesco Mobile Brands
Using the UK's fastest network as their service provider, Tesco Mobile need to make sure they have the top smartphone brands available for their customers. This is something they do not disappoint on:
Tesco Mobile Customer Service
With all UK call centres and over 300 stores UK wide, there are lots of ways to get in contact with Tesco Mobile should you need to. However, the best and easiest way to get answers to any of your questions is to head over to the Help section. Here you will find information on security, account, upgrades, new customers and much more.
Tesco Mobile FAQs
What is Tesco Anytime upgrade?
Anytime Upgrade Flex is a new tariff introduced in 2017. It allows you to take out two contracts, one for the handset and one for the tariff.
Once the handset contract is paid off you can choose to upgrade to a newer device.
Does Tesco Mobile sell unlocked phones?
Pay As You Go customers can unlock their phones free of charge after the initial 12 month period. However, for a fee of £10 you can request this service at any time.
Can I pay off my Tesco Mobile contract early?
if you are in a fixed term contract with Tesco Mobile but want to leave, you will be asked to pay an early termination charge (ETC). This will be the equivelent to paying off the remainder of your contract.