Sky Mobile Deals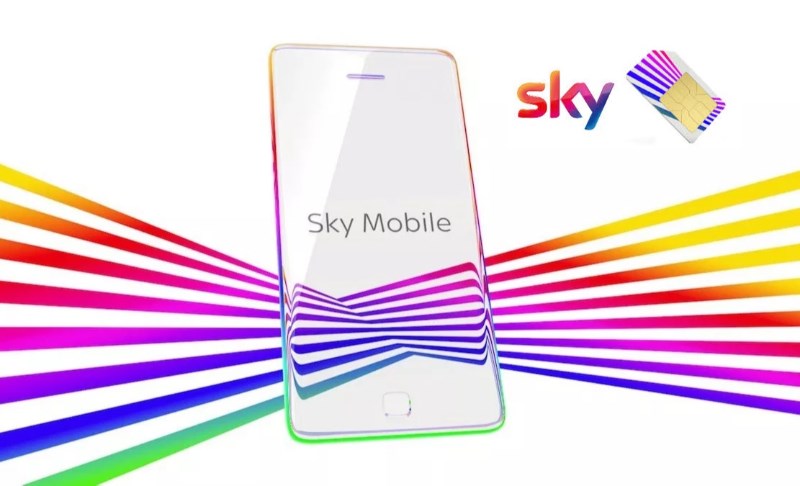 Sky Mobile was launched on January 5th 2017, they were the last of the major TV Providers to offer quad-play deals. Sky Mobile operated as a full MVNO service provider, using the O2 network infrastructure including their full network speeds and 4G+. Sky's main goal was to create a "smarter network" which focusses on data tariffs rather than traditional calls and texts.
Since the start of
Sky Mobile
, they have since added many features including handset deals, Roll Over, Watch, Swap and Mix.
Sky Roll Over: Data is what the network was built on so every month Sky Mobile allows customers to roll over spare data into the Sky Piggybank. Once in the Piggybank, you can choose to use the data later, share it with family or exchange it for rewards like money off a new phone or accessories.
Sky Watch:
Existing
Sky TV
customers with Sky Mobile can benefit from being able to watch Sky TV and use any Sky app on the go without using any data allowance. Sky Go Extra is also available to use at no extra cost, download on-demand programmes to watch later, at no extra cost.
Sky Swap: The option to upgrade your device at any time (after the first 31 days) and save money with trade-in. Sky Piggybank data can also be cashed in towards the cost of a new handset. Customer can choose to swap their current device for a new one, upgrade and keep the current handset or just send the phone back to Sky and receive a refund.
Sky Mix:
All
mobile phone plans
come with unlimited calls and texts but with Sky Mobile Mix create a flexible plan. Increase or decrease the data allowance monthly to save money. More data will be added to the account immediately, less data will take effect from the next bill date.
Sky Broadband
Unlimited downloads, line rental, Sky Talk Pay As You Talk and the latest Sky Hub is included with all Sky Broadband deals. The benefits of being a
Sky Broadband
customer is endless, here are some of the offers:
Choose Broadband, TV, Landline and Mobile all in one package
Flexibly add and remove features
18 Month Contracts.
Sky Broadband also offers a range of speed options, with standard ADSL and superfast broadband fibre connections. This allows them to offer a broadband package catered to any budget.
Sky Mobile SIM Only Deals
With a
Sky SIM-only deal
, you have the flexibility to change your plan monthly to accommodate your budget. Sky Mobile doesn't want to tie customers down to a fixed two-year contract.
The whole point in a SIM-only deal is that the customer is completely in control of your mobile plan. Sky Mobile offers better value for money than old school PAYG rates but with no hidden costs.
The SIM-only plan is created for those who already, and are happy with, an unlocked handset and want to keep using it. Just pop in a Sky Mobile SIM and away you go.
Sky Mobile Upgrades & Trade-Ins
Sky Mobile allows customers to upgrade their phone or tablet for a brand new one at any time after the first 31 days.
To help customers out with the cost of a new device, customers can cash in unused data from Sky Piggybank and use it towards the total amount of the upgrade. Alternatively, they also offer customers the opportunity to send back their old device and put the value towards a new handset or customers can choose to keep their old handset and carry on paying for it and add a new one to the account.
Sky Mobile Black Friday Deals
Sky Mobile has to be one of the top retailers on the Black Friday deals list. Past years have seen them throw in free TVs, games consoles and 50% off certain contracts.
The Sky Mobile Black Friday deals tend to last over a couple of weeks leading up to the actual date. This gives customers the best chance of bagging a bargain.
Top Reviews would always recommend you have an idea of what handset you are wanting and a budget in mind because once the deals hit you will be spoilt for choice.
Sky Mobile Piggybank
Sky Mobile data is yours to keep. At the end of every billing period, any unused data left is automatically rolled over into your data Piggybank for the customer to use whenever they need to.
The banked data can be used to top up data allowance if it is running low or cash it in for a range of rewards including money off new devices, accessories and Sky Store vouchers.
What's more, is that the unused data is safe in the Piggybank for 3 years and there is no limit on how much data can be saved.
Sky Mobile Brands
If it's the latest iPhone, the newest Samsung Galaxy or something a little different you are looking for, Sky Mobile will have the mobile deal to suit your budget. Take a look at the brands they have offers on:
Having a problem with your Sky Mobile service? Over 90% of Sky customers find answers to their questions using the help guides. There are dedicated sections for the most common questions and answers are provided by Sky Team members and other customers who have had the same issues.
Sky Mobile FAQs
What network does Sky Mobile use?
Sky Mobile is an MVNO which uses O2's infrastructure. That means wherever O2 has signal Sky Mobile does too, which currently means 4G coverage for around 99% of the UK population indoors.
Do Sky customers get discount on Sky Mobile?
Sky Mobile deal, but choosing this network is an especially good call for Sky TV customers - it comes with a few special extras.
Are Sky Mobile phones unlocked?
Sky Mobile has never locked phones on either its pay monthly or pay as you go packages.