Vodafone Mobile Phone Deals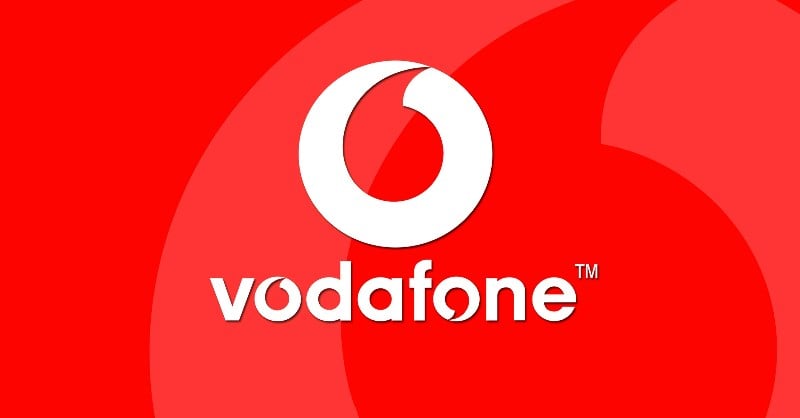 Founded in 1982, Vodafone is the third largest telecommunications network in the UK. It was January 1st, 1985 that they made their first ever mobile phone call from London to their Newbury HQ. As of 2020, Vodafone UK had a staggering 19.5 million subscribers. Not only are they a highly recognised network provider in the UK, they operate in 26 countries and in partnership with networks in over 55 more.
Vodafone Broadband
We all know that Vodafone deals with mobile phones contracts, but in 2015 they launched their high-speed broadband and home phone service. In the first year of launch more than 22 million premises across the UK signed up for
Vodafone Broadband
.
Vodafone Broadband is delivered by the Openreach network just like Sky, Plusnet, EE and many more. This means that unless you are in an extremely remote location, you will be able to benefit from the latest broadband deals. Vodafone Broadband speeds are in line with most fibre broadband providers, and its Superfast 1 and Superfast 2 packages are very competitively priced.


Latest Vodafone Mobile Deals
Vodafone SIM Only Deals
A SIM only deal with Vodafone gives you an allowance of data, minutes and texts, all on one SIM card. Vodafone currently offer 12-month and 30 day
SIM only plans
and Pay as you go SIMs. They couldn't be easier to use, if you have a Vodafone handset or your current device isn't locked to a specific network, just grab your Vodafone SIM and insert it into your phone.
If you are looking for the flexibility in a SIM only deal, choose a 30-day SIM contract. This allows you to be able to update your allowance on a monthly basis. Alternatively, you can opt for a 12-month SIM only contract which means you can enjoy better value Vodafone 4G data, calls and texts, with cheap plans starting from £15 a month.
Vodafone Upgrades
Whatever it is that you need in a handset, whether it is an exceptional camera or amazing battery life, Vodafone has something for you and they all have the freedom of their Unlimited data plans.
Vodafone pride themselves on rewarding their existing customers, that's why if you have one of the following Vodafone services you are eligible for a 15% discount, should you decide to continue using the network:
Pay monthly phone plan
SIM only plan
Tablet plan
Mifi plan
Dongle plan
Please note: 30 day plans are not eligible for this discount.
Flexi-upgrades - joined or upgraded on or after April 12, 2017 to Vodafone Essentials, Red Extra or Red Entertainment plans, you can benefit from a six-month early upgrade.
Flexible upgrades - had a 12 month SIM only plan for at least three months, then you will qualify for the Vodafone Flexible Upgrade to a pay monthly plan.
Vodafone Trade In
With Vodafone Trade In, you can trade in your old device and make a little money or other benefits. From time to time they will offer you a discount on your monthly line rental on certain devices that you trade in.
Vodafone accepts handsets from all networks and they constantly check their prices against the market leaders to ensure that you are getting the most competitive price for your handset. You can also feel good about trading in as you will be doing your part for the environment by recycling your handset.
Vodafone Black Friday Deals
There are some amazing Black Friday deals from Vodafone. Previous years have seen Vodafone offer free gifts and bundles, low cost phone contracts also make a regular appearance on Black Friday. However, Vodafone will also be offering deals on their Superfast Broadband bundles.
It might be tempting to just land on the Vodafone Black Friday deals and see what there is to offer, but the best way to achieve the greatest discounts is to research and have an idea of what handset or deal you are looking for. Deals tend to disappear fairly quickly so knowing what you want will save you time and disappointment.
Vodafone Vouchers & Promo Codes
Get a fantastic deal on your next mobile phone with Vodafone. Whether you want to invest in a
monthly mobile phone contract
, a SIM only deal or even a Vodafone Broadband package, you can find the perfect solution with Vodafone.
Not only do Vodafone offer discounts to their existing customers, they also offer university students a 10% discount on monthly pay plans.
Vodafone Brands
Whether you are an iOS super fan or you just can't get enough of the Android functionality, Vodafone have the best handsets from the most popular brands. Not only do they offer mobile phone deals they also offer the top tablets and smartwatches too.
Vodafone Customer Service
Vodafone has award winning customer services. They pride themselves in a one stop resolution to any issues or questions you may have about your contract or handset. With the option to communicate with other Vodafone customers through their forum and also an infinite FAQs section, you can guarantee there will be an answer to your question.
Vodafone FAQs
How to top up Vodafone?

Top up over the phone on 2345 free from your Vodafone Pay as you go mobile. To top up again, text TOPUP to 2345 with the amount you want to add and the last four digits of your payment card - for example, text TOPUP 10 1234 to add £10 using a card ending in 1234.
How to unlock Vodafone phone?

If you want to unlock a device that's locked to Vodafone, you'll need a Network Unlock Code (NUC). If you already have one, you can unlock your phone. If not, you can request one direct from Vodafone. You'll need to have your phone's IMEI number, and the email address you used to register with them.
Are 0345 numbers free on Vodafone?

0345 numbers are considered a standard UK landline number and will cost the same. If you are a pay as you go customer and do not have any inclusive minutes or Vodafone Big Value Bundles, calls to 0345 numbers will cost you 30p a minute.
How to activate Vodafone SIM?
1. Log on to My Vodafone.
2. Scroll down to the 'My Device & SIM' section on your homepage.
3. Click on 'My SIM'
4. Next select 'Activate your new SIM'
5. Your new SIM card number should already populated, if not please enter it.
6. Check that the SIM card number is correct, press 'Activate' and that's it!