The Samsung Galaxy S30 is Already at Work
While the Samsung Galaxy S20 has only been out for a few months, this doesn't stop people speculating and coming up with ideas for the Samsung Galaxy S30 handsets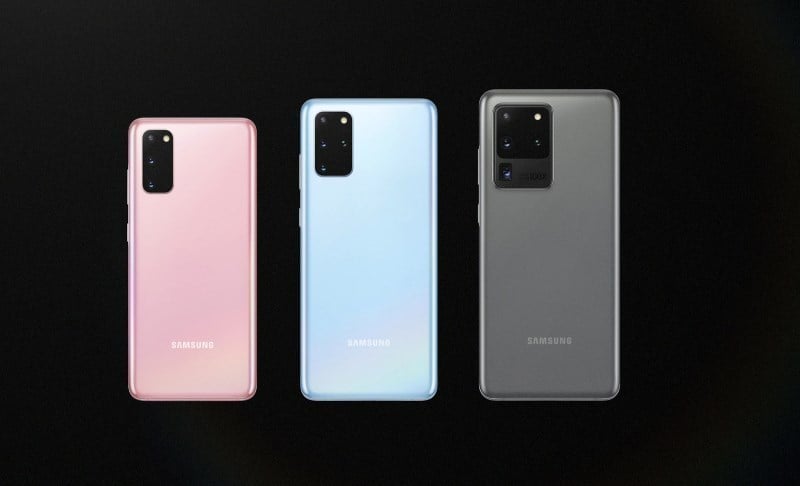 Samsung Galaxy S20 & S30
The rumour mill has already started churning, and while it is early, history tells us that many of these rumours tend to be spot on. Assuming that
Samsung
sticks to its own schedule and the pandemic does not cause too much upheaval the handset is likely to be released in February 2021. The S models are always unveiled at the beginning of the year so this is what we would expect for the S30 range.
In-Screen Camera Tech
The race is on to produce a front facing camera that is located under the screen and does not cause any interruption to the delivery of apps, movies and more.
Xiaomi
are keen to win the race, but it won't be long before the big three join in. Samsung will be wary of making any mistakes by releasing something too early that proves to be imperfect so they might hold off for now.
We have heard several times that they are looking at a rear camera of 150MP which is actually thought to be more detail than the eye can see but will certainly create some pretty impressive photos. It is also rumoured that the main lens will be combined with a 64MP telephoto, a 16MP ultra-wide, a 12MP macro lens and a depth sensor which is a stellar combination and will definitely rival anything you can buy on the High Street.
Other Rumours
It has been suggested that the range will use the new Exynos 1000 chipset, and this comes with a GPU that offers a performance three times faster than Snapdragon 865. The Snapdragon 865 chipset is currently the best on the market, and handsets sold in America will probably feature Snapdragon 875 (which will be the frontrunner by then) rather than Exynos.

What Do Users Want from the S30?
The primary concern from users is that flagship handsets are becoming seriously unaffordable. It is safe to assume that the Samsung 30 series will retail it over £1000 a unit and while high end premium phones have a large following there is a feeling that the price tags are getting rather high.
Customers are reluctant to pay more for a mobile phone than they have to pay for a desktop and tablet combined.
It would also be nice to see something different in the way of design, as there is very little change with the latest
Galaxy S20 series
and its predecessors.
Mobile phone providers seem to have got hung up on certain features like the camera arrays and have forgotten to consider what the users actually want. Of course, with the amazing deals on offer from mobile phone providers the handset will still come in at an affordable price, but at some stage customers are going to start voting with their feet and picking lower range handsets to avoid the massive charges.
Reviews News