Xiaomi Set to Win the Under-Display Camera Race
For a long time now there has been a race between mobile phone manufacturers to create an under-display camera alternative so that the front facing selfie lens does not have to impede on the screen.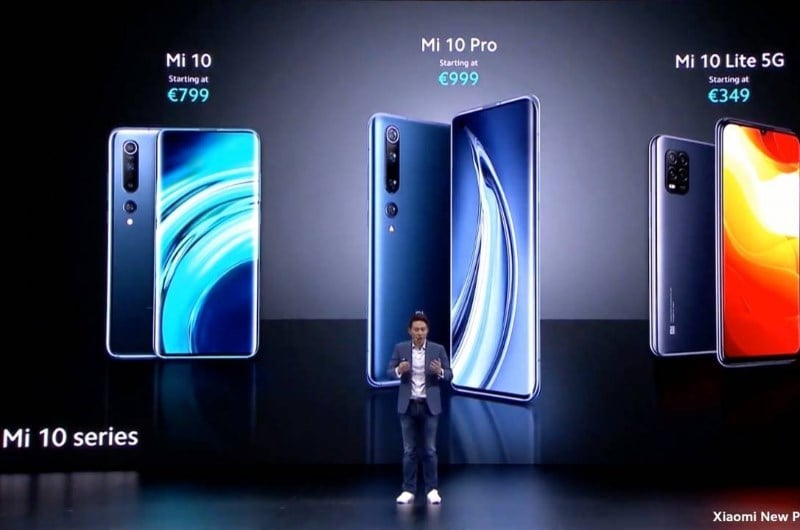 Xiaomi
We have seen various solutions to get around the problem including motorised and manual popup cameras, but these seem clunky and prone to damage. A while ago manufacturers realised that an under-screen camera would give the neatest possible solution however, as yet no one has actually managed to develop such technology.
Patent Lodged
It was first shown as a concept back in 2019 and both
Xiaomi
and
Oppo
were claiming to have won the race then things went very quiet and nothing more was heard. In April 2019 a patent was filed in China by Xiaomi for a phone that featured a front facing under display camera. Again, nothing more was heard for a while until the patent was granted on the 24th of April 2020.
So far the only information we have comes from LetsGoDigital who discovered the patent had been filed and they have commissioned some concept designs to try and demonstrate what the handset might look like. The details of the patent show that two different locations for the camera have been proposed and these are top left which we see a lot and central again something we see a lot with a notch of varying sizes. Obviously, the point here is to remove all traces of notch and keep the camera completely under the front screen.
Nothing to See
There's nothing particularly blinding about the concept designs, all they show is an Infinity style screen phone that does not have a camera notch. It looks similar to Xiaomi Mi 10 devices, and it's very hard to show any sort of concept design to demonstrate how the technology will work.
In order to work under the screen, the camera is going to need to be able to take clear photographs without the screen getting in the way which raises questions as to how well it would function if the handset was scratched. It's going to have to address many concerns in order to be successful selfies are incredibly popular and of course Xiaomi who are a mid-range producer are certainly not alone in the race to be the first to provide a proper workable solution.
As yet there has been no information released as to what handset might feature this technology or even when we are likely to see it go to market.
Nokia
has been looking at similar technology and this would be for their flagship range which launches in September 2020.
What is most interesting is that the top three mobile phone competitors seem to be behind in the race. However, we know that
Apple
is always keen to let other people mess up first and will join in later when they know the technology is stable, so perhaps
Samsung
and
Huawei
are taking the same stance. By letting mid-range handset manufacturers make all the mistakes they can sweep in and create something perfect for their flagships.
Reviews News