Samsung Galaxy Note 20 – Will it be Called the Note 20?
Samsung have broken tradition with the S20 series and jumped from the S9 to the S10 to the S20. Will they follow suit with the Note 20 series?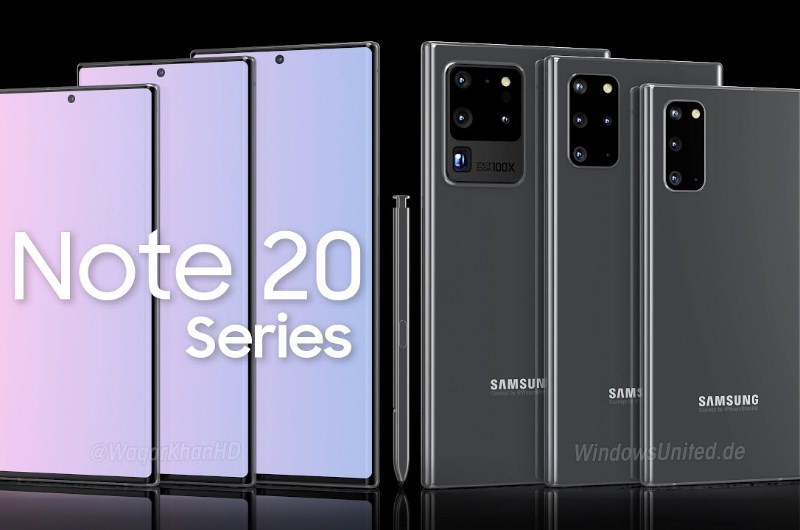 Samsung Galaxy Note 20 Series
Samsung Galaxy Note 20 Series Code Name

2 Models Initially

Samsung Note 20 Series Quick Facts
At this time the rumours are
Samsung
will be following the S20 series naming theory and calling the next Note series the Note 20. Its not inconceivable that the Note 20 series may be called the Note 11 series. It's unlikely Samsung will take a step backwards now but its not out of the questions.
Samsung Galaxy Note 20 Series Code Name
As usual with Samsung, the Note 20 series has apparently been given an internal code name within the Samsung development team. In the past,
the Note 10
had been project "Da Vinci" and the Note 9 project "Crown". According to a tweet from the well-known sneaker "IceUniverse", the Note 20 bears the name "Project C" internally. One possibility that Ice Universe brings into play itself: The "C" should stand for "Canvas", ie a canvas on which painting, or drawing is carried out.
2 Models Initially
It is also expected that Samsung will again use at least two versions of the phablet for the Note 20 series. Last year, in addition to the Galaxy Note 10, the manufacturer also launched the top model Galaxy Note 10+, which came with better hardware but also with a higher price tag. A few months later, a stripped down and significantly cheaper version came on the market, the Note 10 Lite - the same process would also be conceivable for the Note 20 series.
Ross Young, CEO of "Display Chain Consultants", a market research company that primarily deals with displays, revealed in an interview with the YouTube channel "Greggles TV" that a Samsung Galaxy Note 20 Ultra is not to be expected. Instead, the expert puts into play that Samsung could equip the Galaxy Fold 2 with a stylus pen.
Best Samsung Galaxy S10 Deals
Samsung Note 20 Series Quick Facts
The price tag for the Note 20+ is expected to be $1049 with the smaller Note 20 $949. The later Note 20 Lite would be expected to retail at $799.

There're two choices for the chipsets. Samsung's own Exynos 992 or Qualcomm's Snapdragon 865. The Note 20+ will have a 6.87-inch display with the Note 20 having a 6.42-inch display.
Both iterations of the first two models released are expected to have a minimum 12GB of RAM.
Reviews News