BT Mobile Deals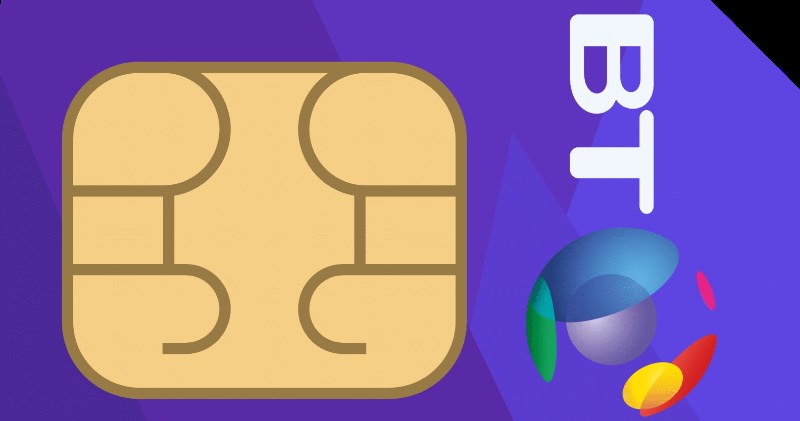 BT Mobile was launched in March 2015 and is known as a Mobile Virtual Network Operator (MVNO) and is provided by a division of BT Group. BT signed an agreement with EE back in 2014 to allow them to use their network, however in 2016 BT took over ownership of EE in a successful acquisition. In the beginning BT Mobile launched a SIM only service and by May 2016 had over 400,000 customers.
The company has since expanded its services to become a fully fledged Mobile service with handsets and
SIM only deals
. Anyone using the
BT Broadband
at home is eligible for a £5 monthly discount on all BT Mobile plans.
BT Broadband
BT Group relies a lot on its reputation as the most recognisable name in the telecommunications industry, and it is the most widely chosen broadband provider in the UK. All of the BT Broadband deals feature unlimited data allowances. The only difference between the packages is the speed.
The standard BT Broadband uses ADSL and gives an average speed of 10MB, giving you an average download speed of 1.25MB per second. Need something faster? Then BT Fibre 1 or Fibre 2 may be a better option, offering between 50MB and a faster 67MB.
After you have chosen your broadband package, you can look at optional extras such as a home phone or a
BT TV subscription
.
BT Mobile SIM Only Deals
A SIM only contract means that rather than paying a high monthly bill, covering the cost of the handset and the tariff, you just pay for the tariff. When you choose a SIM only plan from BT Mobile, you can choose from a 12 month or 18 month contract. The longer the contract the better the deal will be.
BT Mobile offers a 30 day money back deal whereby, if you are not happy with the services in the first 30 days you can give them a call and cancel the contract and refund your first monthly charge. You will only be eligible to pay for anything outside of your chosen plan allowance.
There are currently three types of SIM only contracts available at BT Mobile. These are:
Standard SIM only - available in 12 or 18 month contracts and includes minute, text and data allowance. You also have the option to change your data on a monthly basis. Choose the 40GB (or more) data and you will also benefit from access to BT sports on the app.
Family SIM only - great for parents as it allows you to have multiple SIMs in one household, being paid for from one account. You have the ability to add and remove SIMs every month to suit your needs. Deals are based on the number of SIMs and how much data per SIM is needed.
Data Only SIM - with this SIM you won't be able to make calls or send texts but you can connect to the BT Mobile 4G network. This is the perfect SIM if you need a data connection on a tablet. Available on a 12 month contract.
BT Mobile Upgrades
Ready for a new handset? BT Mobile has a great range of the latest phones on offer. Each handset available comes with a manufacturers warranty so if your handset breaks down, BT will fix the problem as quickly as possible.
You really do benefit from staying with BT Mobile, they will reward you with unlimited free BT Wifi at any of their five million hotspots. You can use your minutes, texts and data in 47 international destinations. BT Sport on your Mobile is available for free on many of the plans and if you need faster speed on your Mobile to watch it you can go up to twice as fast as standard 4G with an add-on (only available on 10BG plan or higher).
BT Mobile 5G
As the next generation of Mobile networks is launched across the UK, 5G on BT Mobile offers a faster and more reliable connection even in the busiest of places. Enjoy faster downloads, less lag and no more buffering when you are trying to stream.
BT Mobile 5G is currently available in 80 towns and cities in comparison to Sky Mobile that only covers 20 locations. The main coverage is in the busiest parts of Birmingham, London, Belfast and Cardiff. However, they have also just rolled out in Weybridge, Newton-le-Willows, Borehamwood, Paisley, Chesterfield, Southend-on-Sea, Inchinnan, Stirling and Westhoughton. With more places to be added by the end of 2020. You can check your coverage on the
BT Mobile 5G Coverage Checker
.
BT Mobile Black Friday Deals
BT Group loves to take part in Black Friday with deals on BT Mobile, BT Broadband and BT Television packages.
Previous Black Fridays deals on BT Mobile have seen savings of up to £120 and extra data for existing customers, more data for your money on SIM only deals and free gifts or BT Rewards card for new customers. For BT Broadband people have snagged unlimited BT Superfast Fibre Essential and line rental for £24.99 giving an over saving of £120. Alternatively, there was an offer of BT TV, BT Sports and Unlimited BT Fibre for the monthly cost of £38.99, usually priced at £45.99pm.
BT Mobile Voucher Codes
BT don't offer voucher codes as such. What they do offer as part of some of their deals is the BT Reward Card which is preloaded with money to spend on whatever you like. All you do is activate it when you receive it and you can spend it in most places that accept a Mastercard.
Look out for BT Mobile and BT Broadband deals that are eligible for you to claim a BT Reward Card. Reward amounts will vary depending on the deal.
BT Mobile Brands
BT Mobile only has a small selection of brands available on their network. These brands are catered towards high-end handsets, mid-range and lower-range devices, meaning there's something for everyone.
BT Mobile Customer Service
Depending on your needs or issues, there are many ways to contact BT Mobile. You can have many queries answered through the online forum or via live chat.
BT Mobile FAQs
What network does BT Mobile use?
BT Mobile uses the same core network as EE, giving it excellent coverage across the UK with 99, 98 and 99 per cent 4G, 3G and 2G coverage respectively. That puts it in a strong position when it comes to coverage, but you also benefit from access to BT's WiFi hotspots across the UK.
Are 0345 numbers free on BT Mobile?
Phone providers are required to treat these calls the same as calls to 01 and 02 numbers. Therefore, 0345 numbers are included in your call allowance.
Is BT Sport free with BT Broadband?
The BT Sport app and online player is only available on its own with BT Broadband packages, and is free for 3 months then costs £10 a month. The app and online player is also included for free if you order BT Sport on BT TV, Sky TV or TalkTalk TV.
Can I Have BT TV without BT Broadband?
You can't get BT TV without also signing up to BT Broadband, but if you're already a BT broadband customer you can add TV. Existing customers can add the Starter package at no charge, although you will have to still pay the upfront activation cost.