Mobiles.co.uk Mobile Phone Deals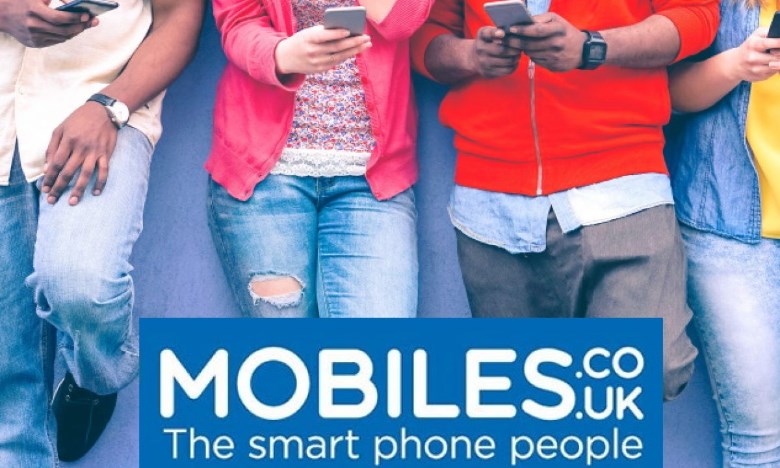 Launched in 1995 Mobiles.co.uk are the UK's first online mobile phone retailer and they are dedicated to offering the best deals on the market. Whether you are looking for a new phone contract, upgrade or SIM only offer, Mobiles.co.uk pride themselves on their speed of service and delivery, ensuring that every moment you spend interacting with them is as easy and smooth as possible. They are "The smart phone people" and their UK experts are always happy to help.
Latest Mobiles.co.uk Deals
Mobiles.co.uk SIM Free offers
If you don't want an additional high monthly bill from a contract phone, leaving your bank account, then a
SIM Free deal
from Mobiles.co.uk could be for you. With a SIM free phone, you own the handset outright. Meaning you can pick up a phone that is in your budget, without having to wait for your contract to end, giving you total freedom.
SIM free means you only order and receive a mobile handset, with no network or fixed contract attached to the phone. This allows you the freedom to use your current network and SIM card in the new handset or change to whatever network provider you prefer. To get the most of your new SIM free handset, it is recommended to purchase a SIM only offer, allowing you to own the phone and control your allowances on your own budget.
Mobiles.co.uk SIM Only Deals
Similar to a standard
mobile phone contract
, except with a SIM only deal instead of getting a new handset, you simply get the SIM card and usage allowance. By not having to pay back the cost of a handset through your monthly line rental, cheap SIM only deals mean less to pay out each month.
If you are having problems passing a credit check for a full mobile phone contract, you can use a
SIM only deal
to help build up your credit rating. Keep up with your monthly payments for six months or more and it can greatly increase your chances of being passed for a long term contract. It is also a great idea for first time smartphone users because SIM only contracts can range from just one month rolling to 12 months. During this time consumers are able to see what their usage is like without being tied into a contract that doesn't fulfil their needs.
Mobiles.co.uk Upgrades
Upgrading your mobile may seem like a complicated process but the truth is it's actually really straightforward. An upgrade is an extension of your contract with your current network. The main reason to upgrade would be to change to a better and newer handset or to change your tariff to something more suitable.
At mobiles.co.uk, it does not matter where you originally bought your previous handset and contract. With a selection of handsets from all of the big brands and networks, it has never been easier to upgrade and save.
Mobiles.co.uk Trade In
Once you have decided to trade in your old mobile phone and are happy with the amount quoted, mobiles.co.uk will issue you with a pre-paid mailing package. You will then need to enclose your device and charger and post it back to them. Once the phone has been received and verified it is in the stated condition they will process the payment to your bank account the same day.
Please note: payments can take 3-5 working days to be available in your account.
Mobiles.co.uk Black Friday Deals
Take advantage of some exclusive deals on Black Friday with mobiles.co.uk. The best way to do this is to have an idea what you want before you shop, so you're not just impulse buying at random. If you are wanting to benefit from a Black Friday mobile phone deal check out the mobiles.co.uk Black Friday page for details on what you can expect.
Mobiles.co.uk Voucher & Promo Codes
Mobiles.co.uk likes to look after their customers, old and new and what better way to do that than a little extra in your pocket with exclusive vouchers and promo codes. Before you decide on a specific handset or tariff, visit the mobiles.co.uk voucher code page and see if there is anything appealing on the offers available.
Once you decide on a deal all you need to do is copy and paste the voucher code into the mobiles.co.uk promo code box at the checkout and they will do the rest. As simple as that!
Mobiles.co.uk Brands
You can find the right phone contract from mobiles.co.uk, whether you are after the latest Apple device or Android handset, they are guaranteed to have a contract or SIM free deal for you. The best selling brands on mobiles.co.uk are:
Mobiles.co.uk Customer Service
With outstanding customer service standards, mobiles.co.uk keep their customers' needs at the heart of everything they do. Before you contact them you can use the frequently asked questions to find the answers to the most popular questions.
Mobiles.co.uk FAQs
Is mobiles.co.uk legit?
Mobiles.co.uk are part of the Dixons Carphone company that was formed in August 2014.
Do mobiles.co.uk do next day delivery?
With Mobiles.co.uk you can order before 4pm and enjoy free next day delivery of your phone and free gift. Please note: If you order your phone on a Friday, delivery will be on Monday.
Does mobiles.co.uk do a credit check?
All applications for contract mobile phones have to pass a credit check with your chosen network. The credit check is done by the network, other than the result of the credit check they do not get any further information from them.