Carphone Warehouse Mobile Phone Deals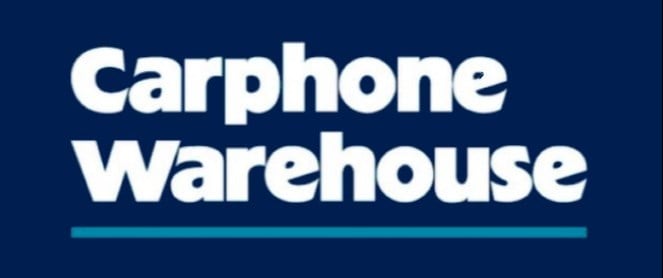 Carphone Warehouse is the largest independent telecommunications retailer in Europe with over 1100 stores across the UK and Ireland alone. They are also the number one independent mobile online retailer in the UK. If you are looking for a personalised deal of the ideal handset and network tariff, Carphone Warehouse offers two tools for this - Pin Point in store and Help Me Choose online. Both are specifically designed to help you find the best mobile deal for your requirements.
Latest Carphone Warehouse Mobile Deals
Carphone Warehouse SIM Free offers
SIM free phones are handsets sold outright without a SIM card or network attached to them. Normally people who do not want to enter into a contract will purchase a mobile phone and then choose a SIM only deal for their calls and data. All of Carphone Warehouse SIM free phones are unlocked so you as the user get to choose whichever network provider you like.

There are many benefits to investing in a
SIM free deal
. You will own the handset outright, therefore reducing the monthly cost of a mobile phone contract. SIM only deals are a lot less expensive as you are only paying the network for the calls, texts and data allowances but they also offer the flexibility of choosing from a 1-month rolling contract or a 12-month contract.
Carphone Warehouse SIM Only Deals
Sim only deals
work in almost the same way as a normal mobile phone contract, except that the deal doesn't include a new phone. You are essentially buying a SIM card along with an agreed amount of monthly minutes, texts and data. These are perfect for consumers wanting to cut down on monthly mobile phone bills as they are usually marginally cheaper than a standard monthly contract with a handset.
Carphone Warehouse Upgrades
Carphone Warehouse offer an Upgrade for Less deal where they guarantee to beat any upgrade deal. Upgrade on your network even if you haven't bought from them before. They currently have a Price Promise offer running that if a consumer's network offers a better deal, Carphone Warehouse will match it and pay the first monthly bill.
Some networks do allow for an early upgrade before the end of your contract, Carphone Warehouse as honour these upgrades but they can only be explored over the phone or in your local store.
Carphone Warehouse Trade In
There are two easy ways to trade in your current device with Carphone Warehouse, the easiest being online. Simply enter your devices details on the trade in page and they will tell you what it is worth. A prepaid package will then be sent out to you for you to post your handset back to them. Once the handset has been received by Carphone Warehouse they will transfer the money into your account within three working days.
Carphone Warehouse Black Friday Deals
If you want to bag yourself an amazing
mobile phone deal
or new tablet Black Friday deals are what you need, lets be honest, no one wants socks for Christmas. Carphone Warehouse have a huge selection of the latest handsets and tablets at reduced prices. Keep an eye out for the details of the deals coming up.
Carphone Warehouse Voucher Codes and Promo
From time to time, Carphone Warehouse voucher codes and promo codes are released for different discounts and special offers. These will be sent out in newsletters or posted on their social media pages (Facebook, twitter etc.)
If you are lucky enough to get a valid Carphone Warehouse promo code you will be prompted with a "Have you got a voucher code?" link on your checkout page. Enter the code you have in here and click the "add" button, this will automatically apply the relevant discount to your basket.
Carphone Warehouse Brands
Loads of amazing handsets and tablets from all major brands that you know and love. Check out Carphone Warehouse pay monthly phone deals, SIM free phones, tablets and accessories from the following brands:
Customer Service
Carphone Warehouse pride themselves on offering unbeatable customer service at the heart of everything they do. With them, it is all about finding the best deal and the right combination of phone, tablet, network and tariff.
Carphone Warehouse FAQs
Are Carphone Warehouse phones unlocked?
All of Carphone Warehouse SIM free phones come unlocked, so you can choose whichever network you like – while Samsung Galaxy phones have to be used in the UK only.
What time does Carphone Warehouse close?

You can make a purchase on the Carphone Warehouse 24/7.
Who owns Carphone Warehouse?
It trades as Carphone Warehouse in the United Kingdom and Ireland, and as Phone House elsewhere. The company has been a subsidiary of Dixons Carphone since 7 August 2014, which was formed by the merger of its former parent Carphone Warehouse Group with Dixons Retail.
Do Carphone Warehouse buy phones?
Yes. You can take your handset in to your local store and they will tell you how much it's worth or you can visit them online. Payments are made to you via bank transfer.