Fonehouse Mobile Phone Deals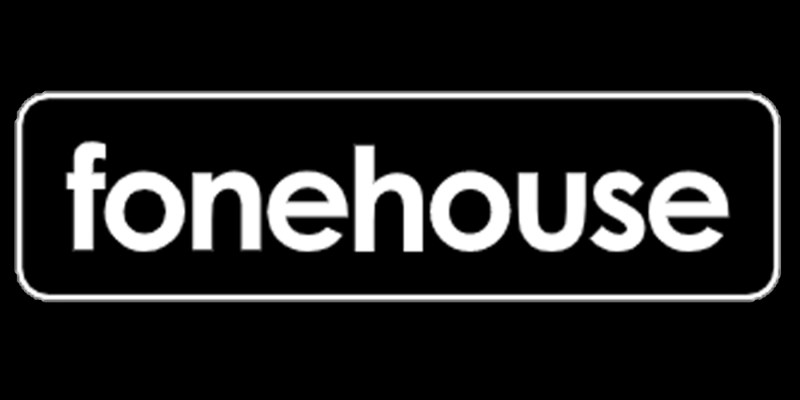 Fonehouse was established in 1994 and they have been providing their customers, new and loyal, with exceptional service and the lowest mobile phone contract prices and deals across the full range of brands and network providers.
As well as mobile phones, contracts and
SIM only deals
, Fonehouse has made it their mission to make sure what they offer their customers is low prices and easy to understand deals in a way that is clear to understand.
Fonehouse Home Broadband
After building solid relationships with the top mobile network providers, Fonehouse has since moved into offering
Home Broadband Deals
. They have teamed up with Sky Mobile and EE Broadband to bring two different types of broadband but both for great prices.
EE Broadband
is a different kind of broadband as it does not require any cables (other than power cable). It runs like a mobile phone using 4G to bring the internet to your home.
Sky Mobile Broadband
is a tradition cabled network. You can choose from standard to superfast fibre-optic depending on your needs and budget.
Fonehouse SIM Free Offers
A SIM free phone is exactly what it sounds like, you purchase a handset with no SIM card or attached contract. Most handsets that you pick up direct from networks such as, Vodafone, O2 etc are usually locked to a network. This means that you can only use that networks SIM card in the phone. When you purchase a handset from a brand like Apple or Xiaomi then they are unlocked so you can use any SIM card.
With a
SIM free deal
, you can upgrade your handset whenever you can afford to purchase a new one. However, there are some disadvantages to this also, the initial cost can be high, just like when you buy a new TV or laptop.
Fonehouse SIM Only Deals
If you are happy with the handset you are using but you are tired of paying out a fortune on Pay As You Go then you need to look into a SIM only deal. Fonehouse offers a variety of deals at competitive prices.
With a SIM only you can use it in any unlocked (unless you use the same network) handset you want. Receive the SIM card free in the post. Low credit check criteria and you get to choose from a 12-month or 30 day SIM only plan.
Fonehouse Upgrades
Fonehouse has a dedicated team who spend their day searching for the best mobile upgrades available for their customers. They open the door to an exciting new range of smartphones suitable for any budget. Depending on your needs you could pick up the latest iPhone or go for something a little more cost-effective like the new Nokia or Motorola.
Every upgrade is subject to the terms of your contract. Depending on which network you are with and wanting to upgrade with, you may be liable for an early upgrade charge unless you wait to the end of your contract.
Fonehouse Black Friday Deals
A tradition that started in America to mark the start of the Christmas shopping period where retailers began to create one-day deals that enabled shoppers to grab themselves an amazing bargain. However, this one-day event has now started to spread out over a few days.
Fonehouse partner exclusively with
EE
,
Three
and
Vodafone
which means they get details of the deals a long time before the rest of the retailers. With this, you are guaranteed to grab yourself a brand new handset with extra data or even a gift.
Fonehouse Voucher Codes & Promos
Even though Fonehouse makes it their mission to bring their existing and new customers the best offers all year round, they do still have promotion days where one-off deals can be found.
These can range from no upfront costs on brand new handsets, double the data, free delivery on handsets and much much more.
Fonehouse Brands
Whether you are looking for the latest
Samsung Galaxy
or you want something a little lighter on the wallet, Fonehouse has a handset brand to suit all budgets. They are always able to offer a diverse range of devices and contracts to suit every individual.
With so many different mobile phone brands now, it can sometimes be difficult to know what you want. Fonehouse has made it easy by offering you the top manufacturers with the most popular models.
Fonehouse Customer Service
Fonehouse focus on offering the best products on the market combined with fantastic prices and service delivery. Also, if you need a little help finding the perfect deal or handset that works good for you, Fonehouse has a dedicated customer service team that is on hand to give help and advice as much as they can.
As well as exceptional customer service, they also off FREE next day delivery service when you place your order before 3pm. Their distribution team will work hard to make sure your new handset is at your door the following working day.
Fonehouse FAQs
Are Fonehouse phones new?
New mobile phones are brand-new, completely unused and come in sealed packaging. Nearly new phones were returned by a customer in their 14-30-day cooling-off period. So they are effectively as good as new. All nearly new phones are guaranteed for 12 months.
Are Fonehouse phones unlocked?
Contract phones are generally unlocked with Virgin Mobile and only PAYG phones are locked. However, in some cases (especially with older phones) you may find a locked contract phone.
Are Fonehouse phones refurbished?

All new mobile phones from Fonehouse are exactly that. They have a dedicated section that offers refurbished mobile phones on a SIM free or contract deal. These phones are fully tested and becasue they are refurbed you will be able to pick up a cheaper deal on a newer device.